Click the link below the picture
.
An atom is best visualized as a tight, dense nucleus surrounded by buzzing, orbiting electrons. This picture immediately leads to a question: How do electrons keep whirling around the nucleus without ever slowing down? 

This was a burning question in the early 20th century, and a search for the answer ultimately led to the development of quantum mechanics (opens in new tab) itself.

In the early 20th century, after countless experiments, physicists were just beginning to put together a coherent picture of the atom. They realized that each atom had a dense, heavy, positively charged nucleus surrounded by a cloud of tiny, negatively charged electrons. With that general picture in mind, their next step was to create a more detailed model.

In the earliest attempts at this model, scientists took their inspiration from the solar system, which has a dense "nucleus" (the sun) surrounded by a "cloud" of smaller particles (the planets). But this model introduced two significant problems. 

For one, a charged particle that accelerates emits electromagnetic radiation. And because electrons are charged particles and they accelerate during their orbits, they should emit radiation. This emission would cause the electrons to lose energy and quickly spiral in and collide with the nucleus, according to the University of Tennessee at Knoxville (opens in new tab). In the early 1900's physicists estimated that such an inward spiral would take less than one-trillionth of a second, or a picosecond. Since atoms obviously live longer than a picosecond, this wasn't going to work.
.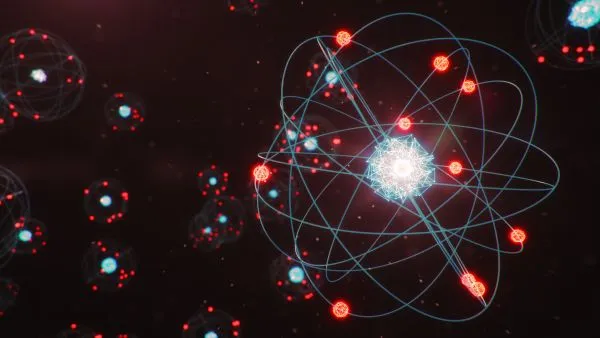 Our knowledge of atoms was changed forever when quantum mechanics peeked inside. (Image credit: Rost-9D via Getty Images)
.
.
Click the link below for the article:
https://www.space.com/where-do-electrons-get-energy-to-spin?utm_source=pocket_discover
.
__________________________________________