Click the link below the picture
.
President Eisenhower signed the law establishing the National Aeronautics and Space Administration on July 29, 1958. At the time, the United States had put about 30 kg of small satellites into orbit. Less than 11 years later, Neil Armstrong and Buzz Aldrin landed on the Moon.

President Obama signed a NASA Authorization Act on October 11, 2010. Among its provisions, the law called on NASA to create the Space Launch System rocket and have it ready for launch in 2016. It seemed reasonable. At the time, NASA had been launching rockets, including very large ones, for half a century. And in some sense, this new SLS rocket was already built.

The most challenging aspect of almost any launch vehicle is its engines. No problem—the SLS rocket would use engines left over from the space shuttle program. Its side-mounted boosters would be slightly larger versions of those that powered the shuttle for three decades. The newest part of the vehicle would be its large core stage, housing liquid hydrogen, and oxygen fuel tanks to feed the rocket's four main engines. But even this component was derivative. The core stage's 8.4-meter diameter was identical to the space shuttle's external tank, which carried the same propellants for the shuttle's main engines.
.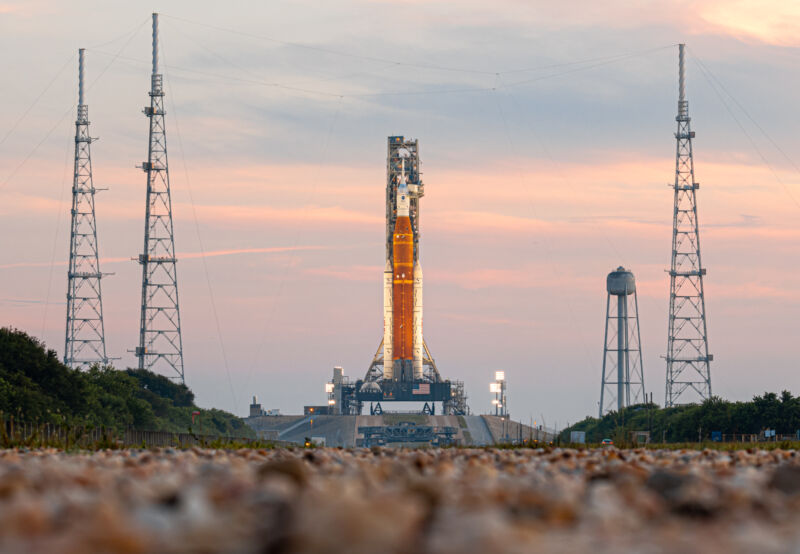 NASA's Space Launch System Rocket at LC-39B, preparing to lift off at 8:33 am ET on August 29th, 2022.
.
.
Click the link below for the article:
.
__________________________________________