Click the link below the picture
.
As tensions between the U.S. and Russia continue to rise amid the latter's invasion of Ukraine, an American WNBA star has been detained in Russia for months. Brittney Griner, the two-time Olympic gold medalist who plays for the Phoenix Mercury in the WNBA and for Russia's UMMC Ekaterinburg during the off-season, was arrested on drug charges in February after Customs found vape cartridges in her luggage at the airport. On Thursday — almost one month after Griner pleaded guilty — a Russian court convicted her of drug smuggling and sentenced her to nine years in a penal colony. Here, everything to know about her case:

Brittney Griner was arrested in Russia in February and is currently on trial for drug charges.

Russia first announced Griner's detention on March 6, telling the world it had an American basketball player in custody. The player was later identified as Griner, and footage allegedly showing her stop at Customs was released. According to the New York Times, Russian law enforcement claimed Griner had been found with vape cartridges containing hashish oil and opened a criminal case against her on drug-smuggling charges, which carry a jail sentence of up to ten years in a penal colony.
.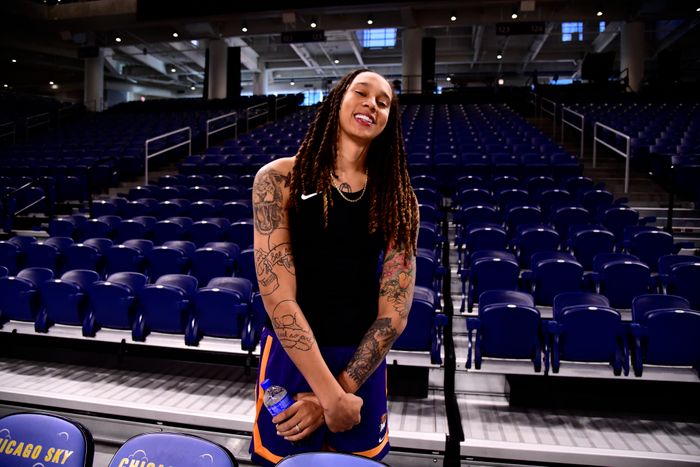 .
.
Click the link below for the article:
.
__________________________________________