Click the link below the picture
.
Daniela Fernandez, a social services worker in Nevada City, California, successfully ran for city council in 2020, thinking she'd focus on fire preparedness and water security. After the murder of George Floyd that May, when Fernandez came out publicly to support Black Lives Matter protesters, she became a target of in-person and online harassment.

Since then, she says, her citizenship has been publicly challenged and she's faced protests organized via Facebook groups. She's been harassed in public so often, including from people driving by her house or parking in front of her home, that she now owns a firearm and has installed a security camera. "In a town of 3,000, when people know where you live, that's pretty terrifying," says Fernandez, who said she's not backing down.

In recent years, local officials in the US — from mayors and city council members to school board members and election workers — have increasingly been the target of organized harassment, threats, and even violence. Experts point to several factors fueling the trend, including growing political polarization, the ripple effects of former President Donald Trump's scheme to discredit the 2020 presidential election, and the anger and conspiratorial anxieties that accompanied the Covid-19 pandemic.
.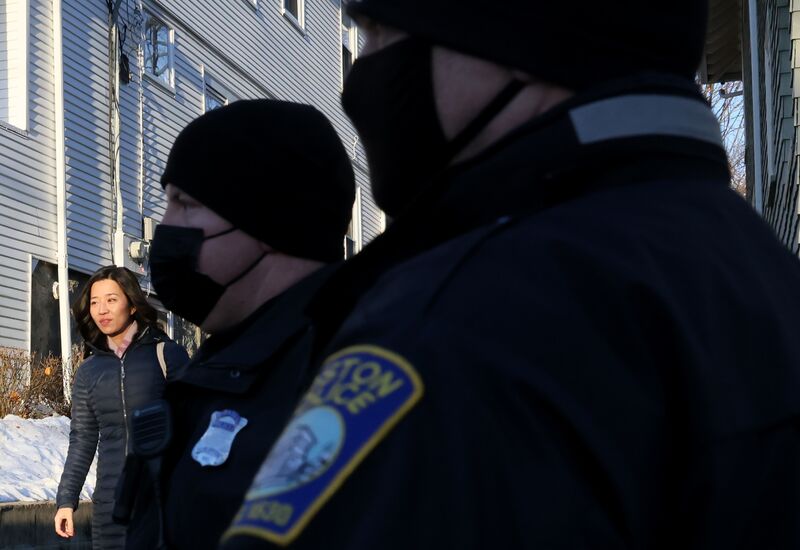 Boston Mayor Michelle Wu is met by police officers as she leaves her home in January 2022.  Photographer: Jessica Rinaldi/The Boston Globe via Getty Images
.
.
Click the link below for the article:
.
__________________________________________