Click the link below the picture
.
For years now, we have been bombarded with hand-wringing headlines proclaiming that the pandemic would set working mothers back a generation or drive them out of the labor market in droves, as the infamous second shift metastasized into a third, fourth, and fifth, requiring them to homeschool, cook, clean, and look after their children nonstop. But as New York Times columnist Paul Krugman admitted last month, "The Great Resignation now looks like a Great Misunderstanding." More than three out of four women were part of the labor force in November 2021 — precisely the same percentage as in November 2018. Despite the viral QuitTok videos and lengthy meditations on "anti-ambition" or why work sucks, quitting is not financially feasible for most mothers. In reality, most women — especially those with college degrees who could afford child care —hung on, often by their fingernails, "and persevered," according to Harvard economist Claudia Goldin. These women emerged from the COVID-19 hellscape with hard-won proof that, despite the crushing domestic burdens brought on by quarantine, they could be as efficient with flexibility as with fixed office hours. Some could even be more productive because of the time saved by forgoing commutes or having to show up simply to show their faces.
.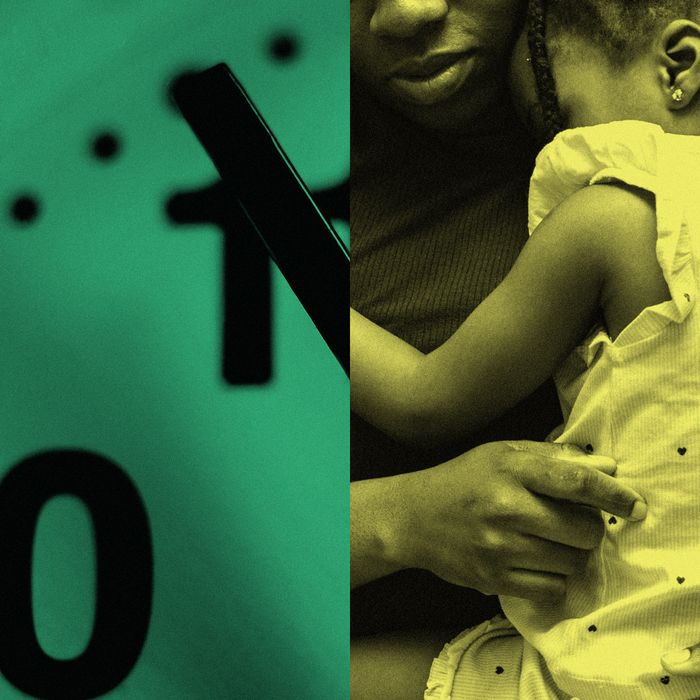 Photo-Illustration: Th Cut; Photos: Getty
.
.
Click the link below for the article:
.
__________________________________________