Click the link below the picture
.
Terra Ziporyn Snider of Severna Park, Maryland, still remembers how difficult it was for her son to wake up for his 7:17 a.m. first-period class when he was in high school. There were times he'd turn on the shower, then head back to bed while waiting for the water to warm up, only to fall back asleep. One morning, he made it out the door but didn't get far: He backed the car into the garage door because he'd forgotten to open it.

That was in 2012. And though the morning travails of her kids' high-school years had prompted Ziporyn Snider to co-found the national nonprofit Start School Later around the same time, the school is only now set to shift to an 8:30 a.m. start time, effective this fall.

The American Academy of Pediatrics (AAP), which has called for later school start times since 2014, recommends that middle and high schools start no earlier than 8:30 a.m. But until recently, there's been a patchwork approach to meeting that recommendation. The result: While various districts, cities, and counties have opted to make changes, the majority of middle and high schools still start too early. These start times make it nearly impossible for teens, whose body clock tends to shift to a later schedule at the onset of puberty, to get the eight to 10 hours of sleep recommended for their health and well-being.
.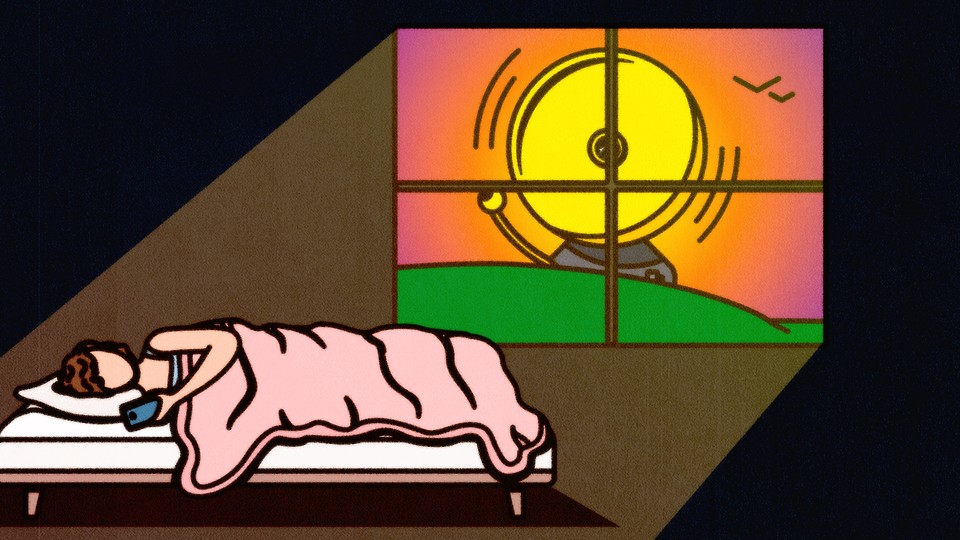 Getty / The Atlantic
.
.
Click the link below for the article:
.
__________________________________________