Click the link below the picture
.
How long should you spend brushing? Will whitening damage your teeth? And what toothpaste should I use? As patients struggle to get checkups, here's everything you need to know about oral hygiene
Should I use an electric or manual toothbrush?

No ambiguity here: even an entry-level electric beats a manual. "Power toothbrushes can remove up to twice the plaque and really help to improve your gum health in the longer term," says Dr Nigel Carter, chief executive of the Oral Health Foundation.

The two main types are the oscillating-rotating brush (Oral-B has a wide range) and the sonic brush (Philips Sonicare is the leading brand). The latter has the benefit of a faster brushing motion, but it doesn't really matter which you choose, says Dr Nyree Whitley, group clinical director of the dental-care provider, the key point is minimising the need for manual dexterity: "It can be quite challenging to put the toothbrush at 45 degrees, get circular motions and the right amount of pressure on the tooth."

How long should I brush for?

Two minutes – though most of us do not come close to that. The average time spent brushing is 43 seconds, says Carter. He suggests parents should get kids used to brushing for two minutes, even if their smaller mouths can be done in less time, as "that's the habit they're going to keep for life." The Oral Health Foundation's advice is to start as soon as the first teeth appear, with a children's brush, and supervise until the age of seven.
.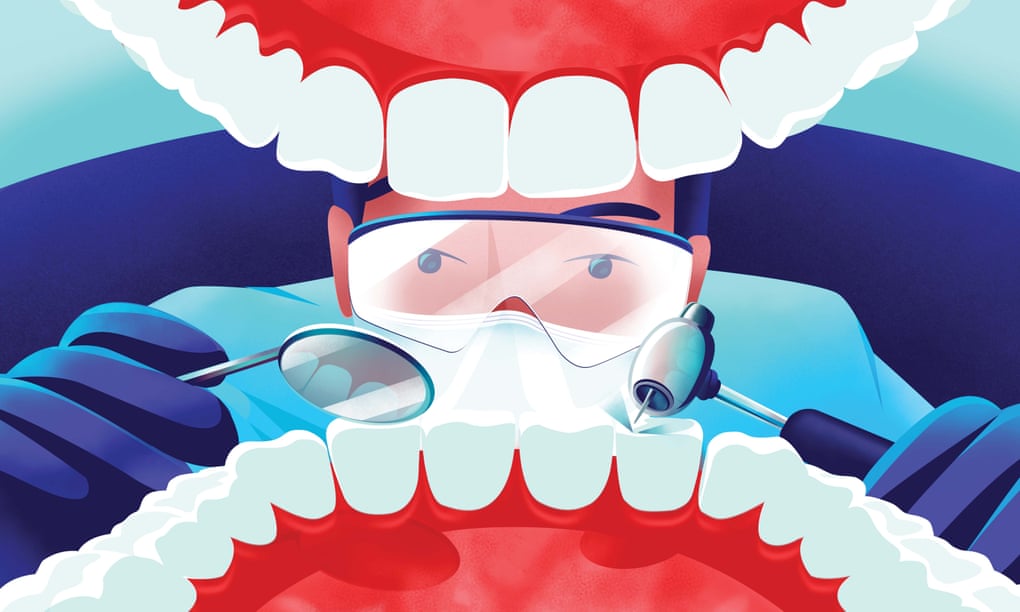 With a disciplined approach to looking after your teeth, visits to the dentist can become fewer and further between. Illustration: Jack Hudson/The Guardian
.
.
Click the link below for the article:
.
__________________________________________