Click the link below the picture
.
Parenting is rooted in actions. Kids learn not just by what we say, but by watching what their parents and caregivers (and eventually other kids) actually do.
Still, the words we use with our children are important. And sometimes, all it takes is the right question — or a simple tweak in how we express frustration — to really boost communication and connection. These six phrases won't work miracles, of course, but they might just subtly change the types of conversations you're having with your child, whether you're looking to get them to open up more about their days, to minimize daily nagging or to just develop a more open, trusting relationship.
.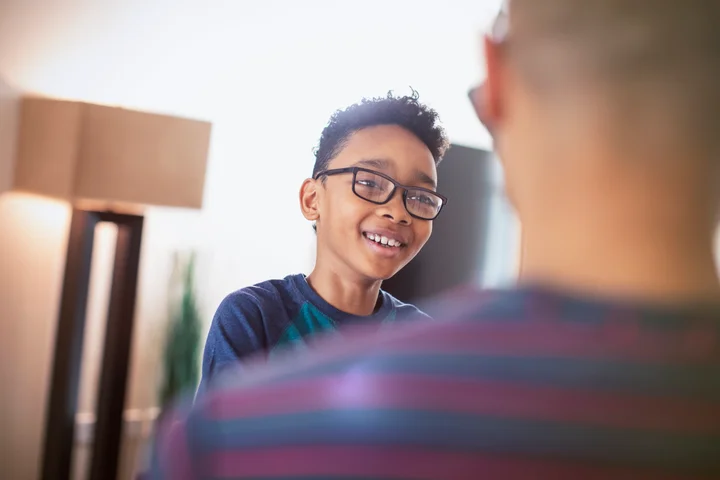 Caia Image via Getty Images
.
.
Click the link below for the article:
.
__________________________________________