Click the link below the picture
.
Dr. Eugene Gu, a 30-year-old surgical resident at Vanderbilt University, is on the verge of his second major scientific breakthrough.
While doing side research as a surgical intern in 2014, Gu became the first person to successfully implant the heart and kidney of a human fetus into a rat. The organs actually grew inside the rat and sustained its life ― a result that could have enormous implications for the treatment of life-threatening birth defects.

"This is the 21st century! Instead of studying cells in a dish, like Louis Pasteur used, why don't we have a whole human heart?" Gu said in a phone interview, his voice crackling with excitement. "Having a whole organ working for you ― beating, surviving, growing ― that's really powerful in science. It has a potential to cure a lot of diseases."

Gu, who was awarded a prestigious Howard Hughes Medical Research Fellowship when he was 25, says his ultimate goal is to transplant healthy fetal organs in utero to babies with fatal congenital diseases, so they can survive to adulthood with fully functioning hearts and kidneys. He also hopes to grow human organs in animals that biomedical researchers could then use to develop cures for heart disease, the leading cause of death in the world, and end-stage renal failure, the No. 1 reason patients are on transplant waiting lists.
"I want to someday end the organ donor shortage," he said.

An overlooked past article
.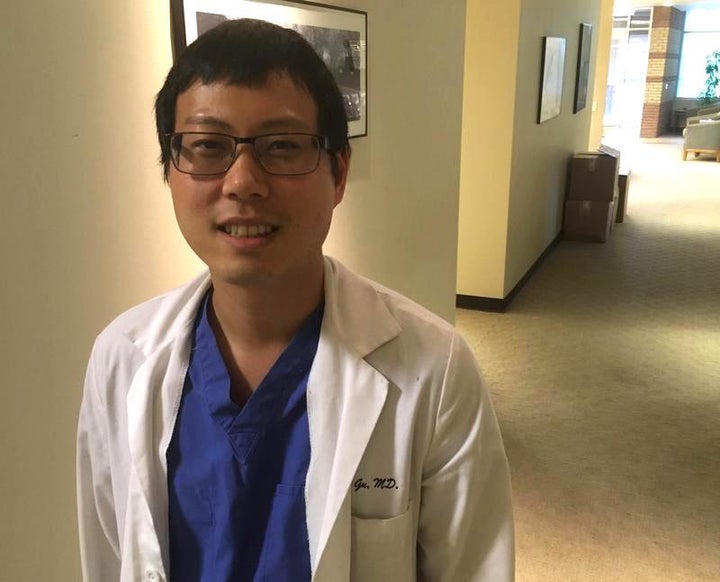 Eugene Gu, a surgical resident at Vanderbilt University, is being investigated by Congress over his use of fetal tissue for research. He has temporarily suspended his research after the "harrowing" ordeal and is looking to transfer to a medical school in California.
Eugene Gu
.
.
Click the link below for the article:
.
__________________________________________