Click the link below the picture
.
The human body is made up of roughly 10 trillion cells. That's a huge number, but it's dwarfed by the 40 trillion or so bacterial cells that live on and inside the body.

In recent years, scientists have learned that our bacteria — known collectively as the microbiome — are intimately involved with many aspects of our health, including the robustness of our immune system and our risk of developing asthma and allergies. Now, new research suggests that the microbiome may also play a key role in neurological and psychological disorders.

"At a basic neuroscience level, all the key mechanisms of the brain have been shown to be regulated by the microbiome," says John Cryan, a neuroscientist at University College Cork in Ireland.

As scientists investigate how the microbiome impacts our bodies and minds, some experts envision fundamental changes in the way doctors diagnose and treat disease.

"Someday soon, you and I will go into the doctor's office, and the doctor will prescribe medicine that won't be a chemical from a lab but may be live bacteria," says Sarkis Mazmanian, a microbiologist at Caltech in Pasadena, California. "In addition to blood work, yearly physicals may include fecal samples to profile the microbiome," tracking changes in bacteria to predict your risk for illness, sometimes long before symptoms appear.
.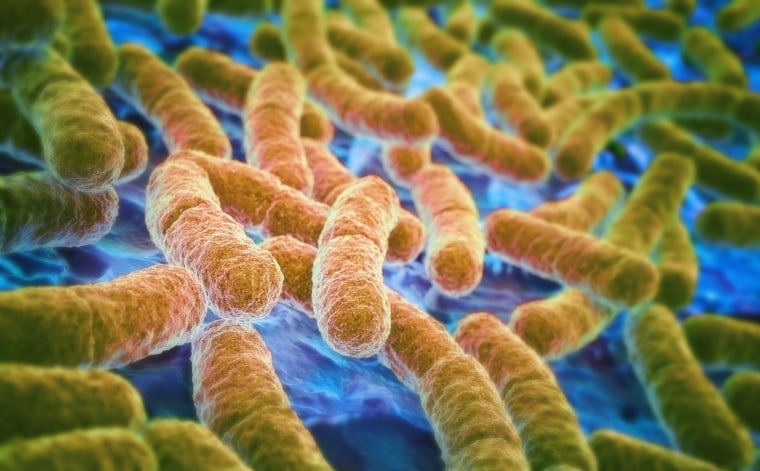 These E. coli bacteria are part of the normal content of the digestive systems of humans and other animals. However, under certain conditions, they can cause gastroenteritis and urinary tract infections. Some strains also cause food poisoning.Ian Cuming / Getty Images/Ikon Images
.
.
Click the link below for the article:
.
__________________________________________