Click the link below the picture
.
What do Barbra Streisand, Ozzy Osbourne and Will.i.am have in common? Yes, they're famous musicians — but they also process sound differently from most of us.

That's the latest finding of a study that examines people with mild to moderate tinnitus, a hearing condition common among musicians that causes a ringing sound in the ears. (As a drummer for nearly two decades and a former member of a touring band, I've had tinnitus for five years. I know what it's like to never live in complete silence.)

The research, published in the journal PLOS One, shows that people with tinnitus can habituate the bothersome sound, mentally condemning it to that neurological basement area where refrigerator hums and street traffic live.

But here's the especially cool part: To counteract the ringing, your brain literally changes how it operates.

University of Illinois speech and hearing science professor Fatima Husain, leader of the study, had subjects with mild to moderate tinnitus listen to pleasant, unpleasant and neutral sounds (for example: laughter, pained screaming and a bottle opening).

Husain expected to find that people with tinnitus would be further irritated by negative sounds, like adding a fire alarm on top of a Meghan Trainor song. Instead, Husain found the negative sounds didn't bother patients as much, because in their brains, the sounds took a different path. They were rerouted from a place of emotional processing to one of logical processing.
.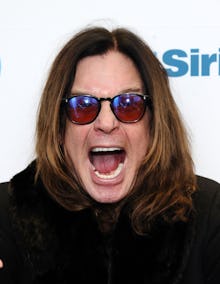 ?
.
.
Click the link below for the article:
.
__________________________________________