Click the link below the picture
.
A South Carolina psychologist tried to intervene with Dylann Storm Roof four months before Roof killed nine black worshipers at a Charleston church in 2015, but the attempt failed, according to newly unsealed federal court documents.

Roof, 22, who is white, was sentenced to death last month after his conviction on 33 federal hate crime charges in the massacre on June 17, 2015, at Emanuel African Methodist Episcopal Church, known as Mother Emanuel, one of the nation's oldest and most revered historically black congregations.

According to some of the more than 170 previously, secret documents unsealed this week by U.S. District Judge Richard Gergel, several medical and psychological specialists concluded that Roof suffered from a variety of mental disorders. They include depression, social anxiety disorder and substance abuse, as well as possible autistic spectrum disorder, according to the documents.

A court-appointed psychologist concluded that Roof's "high IQ is compromised by a significant discrepancy between his ability to comprehend and to process information and a poor working memory," according to one of the documents, which was filed shortly before his trial began in December.

More dramatic was the intended testimony of Dr. Thomas Hiers, a board member and former director of the Charleston/Dorchester Community Mental Health Center.
.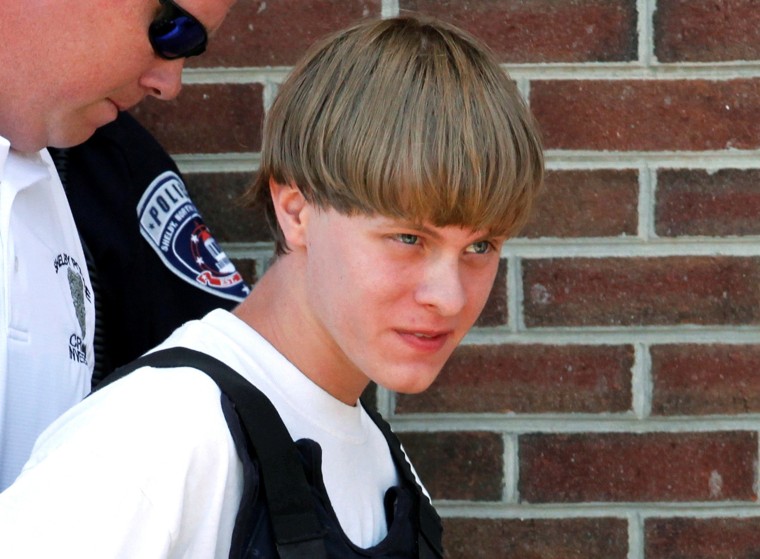 Police lead suspected shooter Dylann Roof into court after his capture in Shelby, North Carolina, on June 18, 2015.Jason Miczek / Reuters file
.
.
Click the link below for the article:
.
__________________________________________