Click the link below the picture
.
This week, "We Don't Talk About Bruno"—a song from the soundtrack to Disney's latest animated film, Encanto—climbed toward the top of the music charts, nestling itself among the likes of Lil Nas X and Adele on the Billboard Hot 100 and Spotify's most-played tracks. The song sets one of the film's dramatic climaxes, consisting of a revolving door of magical characters interjecting a whirlwind of melodies. It all culminates in the film's protagonist, Mirabel, piecing together one of the movie's central mysteries: What's the deal with Bruno?

There are many aspects of this track contributing to its rising popularity, weeks after Encanto's release: Not only is the song narratively compelling, but it's also a total bop. The music is a remarkable mixture of Broadway and Latin American influences, with a particularly distinctive rhythm. While the characters each sing the catchy and tight melodies we've come to expect from Lin-Manuel Miranda, they almost always avoid singing on the beat. The song's repeating bass line also constantly teases our expectations; of the 30 notes that make up this lick, only two align with the beat! This pervasive off-the-beat-ness is precisely why we can't help grooving to this song; when music evades the beat, it evokes a feeling of motion in listeners, tugging on our own centers of gravity as it narrowly avoids coinciding with where we expect it to land.
.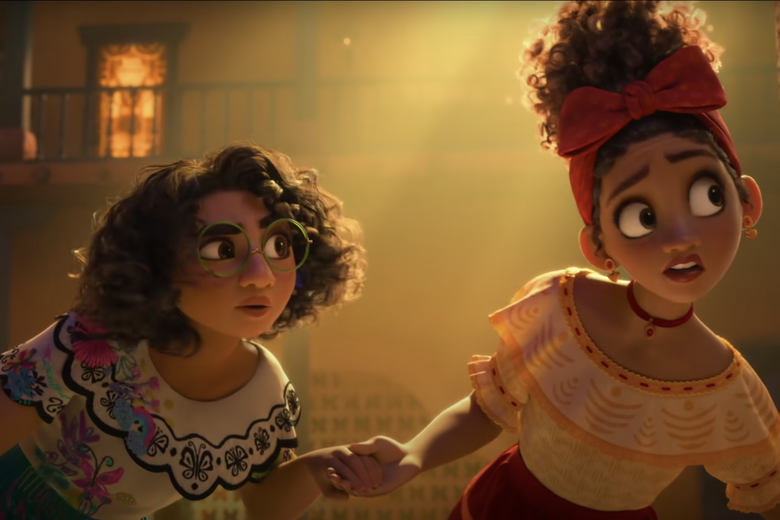 Disney
.
.
Click the link below for the article:
.
__________________________________________