Click the link below the picture
.
One of the nation's biggest sellers of crime-linked guns was found liable for negligence Tuesday in the case of two Milwaukee officers wounded by one of the shop's firearms.

Jurors in Milwaukee County have ordered Badger Guns to pay almost $6 million to Officer Bryan Norberg and now-retired Officer Graham Kunisch, who were both shot in the face while in the line of duty in 2009.

The two officers sued for negligence, alleging that the West Milwaukee gun shop should have known that the gun eventually used in the shooting was initially sold as part of a "straw" purchase. In those cases, someone buys the gun on behalf of someone else who is not legally permitted to purchase a gun.
.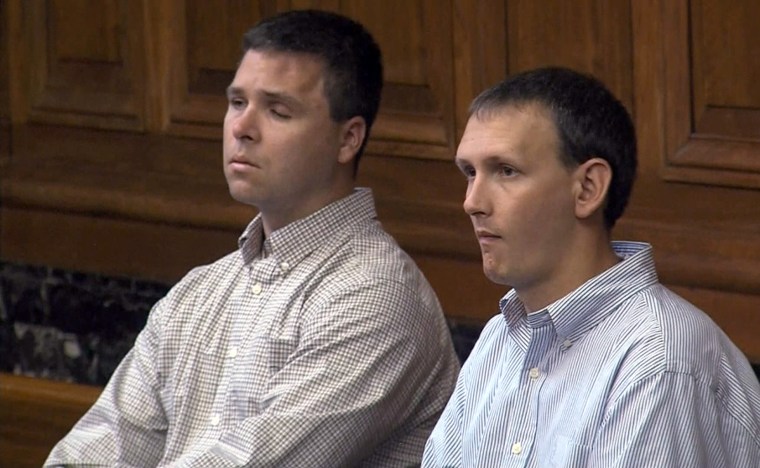 Milwaukee police officer Bryan Norberg, right, and Officer Graham Kunisch in a Milwaukee courtroom testifying against Badger Gun Store where a illegally purchased gun was used to shoot both officers during an arrest.NBC News
.
.
Click the link below for the article:
.
__________________________________________