Click the link below the picture
.
Just two decades after discovering the first world beyond our solar system, astronomers are closing in on alien planet No. 1,000.
Four of the five main databases that catalog the discoveries of exoplanets now list more than 900 confirmed alien worlds, and two of them peg the tally at 986 as of Sept. 26. So the 1,000th exoplanet may be announced in a matter of days or weeks, depending on which list you prefer.

That's a lot of progress since 1992, when researchers detected two planets orbiting a rotating neutron star, or pulsar, about 1,000 light-years from Earth. Confirmation of the first alien world circling a "normal" star like our sun did not come until 1995. [The Strangest Alien Planets (Gallery)]

And the discoveries will keep pouring in, as astronomers continue to hone their techniques and sift through the data returned by instruments on the ground and in space.

The biggest numbers in the near future should come from NASA's Kepler space telescope, which racked up many finds before being hobbled in May of this year when the second of its four orientation-maintaining reaction wheels failed.
Kepler has identified 3,588 planet candidates to date. Just 151 of these worlds have been confirmed so far, but mission scientists have said they expect at least 90 percent will end up being the real deal.
.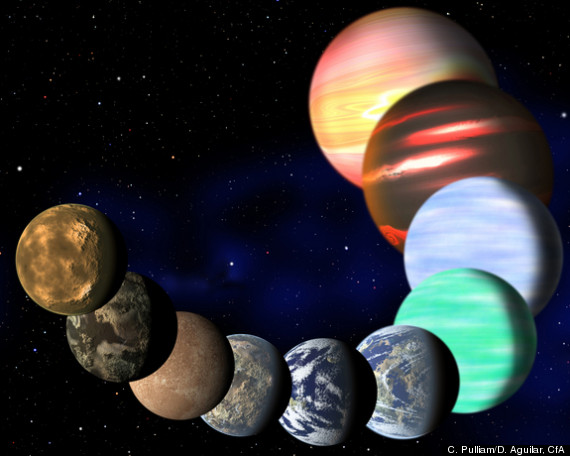 This artist's illustration represents the variety of planets being detected by NASA's Kepler spacecraft. Scientists now say that one in six stars hosts an Earth-size planet.
.
.
Click the link below for the article:
.
__________________________________________