Click the link below the picture
.
After months of obsessive preparation for fatherhood, I brought my wife to her breaking point within a single day of our first son arriving home, an experience I recently detailed in Slate. The months that followed were a fog that's familiar to many new parents, but despite my baby-book reading and spreadsheeting, I found myself unprepared for the specific malaise that hovered over me as a first-time father. That caused deeper problems at home.

This story is familiar to Justin Lioi. He is a clinical social worker and psychotherapist based in New York, and many of his clients are new dads dealing with acute anxiety or worse. He understands better than most how issues with mental health and depression can be particularly tricky among men conditioned to bottle up their feelings, which is why he keeps a "Help My Partner" portal on his website. In my essay, he helped me pin down exactly what I was feeling and also why some new dads never reckon with their complicated reactions to having kids, leading to more problems down the line. Lioi had a lot of useful insight, so I'm publishing the full interview here, which has been condensed and edited for clarity.
.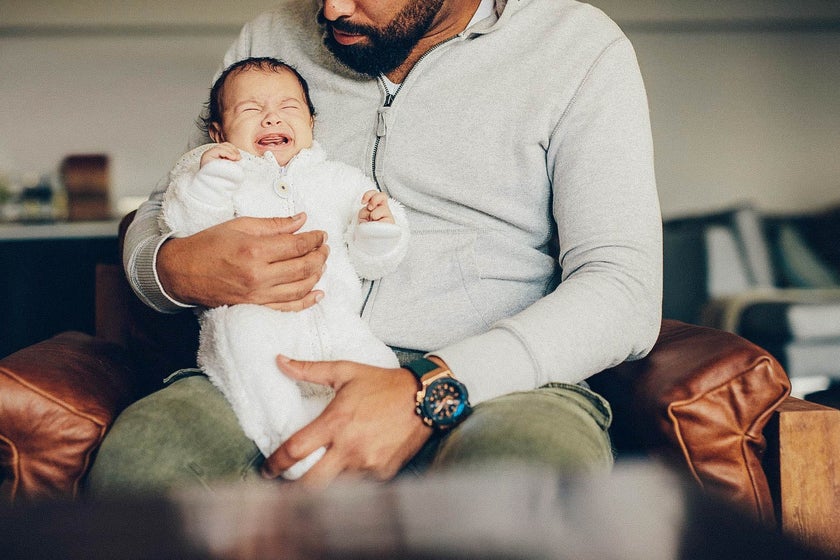 jacoblund/iStock/Getty Images Plus 
.
.
Click the link below for the article:
.
__________________________________________