Click the link below the picture
.
Astronomers working with the European Southern Observatory's (ESO) Very Large Telescope say there are two supermassive black holes that are likely to merge into one "monster" black hole—and not far from Earth.

These black holes were observed in NGC 7727, a galaxy just 89 million light-years from the Milky Way. (Remember that the Alpha Centauri system is just four light-years away, so 89 million light-years is only close in a relative sort of way for space.) They're disparate in size and very huge at 154 million and 6.3 million times the size of the sun.

The ESO is headquartered in Germany and represents dozens of European nations, but its telescopes are in the Southern Hemisphere, all in northern Chile. The Very Large Telescope (yes, that's its real name) is specifically based in Paranal, Chile. Researchers from all over the world are able to collaborate on data gathered through the Very Large Telescope, but they're even more excited for the opening of the Extremely Large Telescope by 2030.

For this new research, upcoming in the journal Astronomy & Astrophysics, the Very Large Telescope got an assist from other entities in nearby space. The two black holes are at the center of their galaxy, and because they're so relatively close to Earth, lead author Karina Voggel (an astronomer at the Strasbourg Observatory in France) and her team were able to measure the black holes' effects on the surrounding stars. Then, they used that data to extrapolate the existence of the two black holes.
.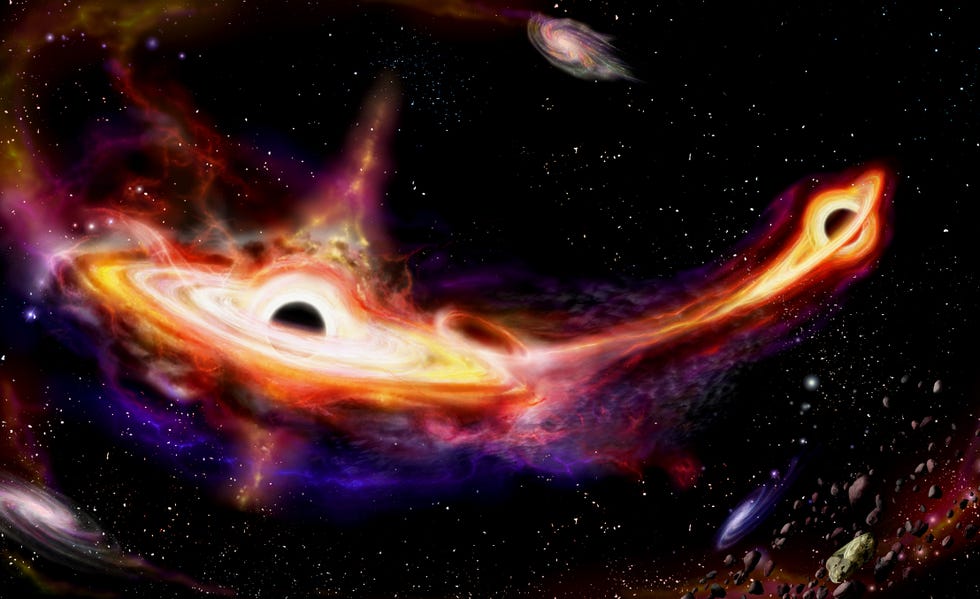 .
.
Click the link below for the article:
.
__________________________________________