Click the link below the picture
.
Did Nazi scientists, eager to devise a weapon that could throwback advancing Allied armies, create a time-traveling UFO to win World War II? Almost certainly not. Nevertheless, the legend of "Die Glocke" ("The Bell") persists in conspiracy and UFO circles.

A new video from military historian Mark Felton included below, explores the bell-shaped device that Adolf Hitler's Schutzstaffel (SS) paramilitary organization purportedly developed. However, sci-fi writers and hoaxers may have actually concocted the machine, plying the postwar reputation of Nazi scientists being capable of almost any technological feat.

Even though the Nazis lost World War II, they emerged from the war with an almost mythical reputation for high-tech weapons. Nazi tanks were often technically superior to Allied tanks; the Luftwaffe flew fighter jets in combat before the Allies did; and the V (for Vengeance) series of terror weapons, including the V-1 cruise missile and V-2 ballistic missile, made for terrifying, though strategically questionable, weapons.
.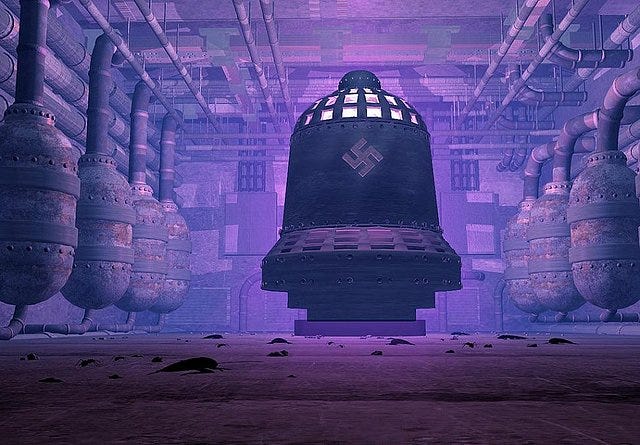 Wikipedia image by WeskerX
.
.
Click the link below for the article:
.
__________________________________________