Click the link below the picture
.
The U.S. Air Force's first two F-15EX Super Eagle fighters flew to Alaska this month to participate in the Northern Edge 21 wargame—to mixed results.

During the joint multi-service exercise, the two planes flew 33 sorties (or dispatches), while paired up with a variety of active duty planes, including F-15C Eagles, F-16 Fighting Falcons, F-35 Joint Strike Fighters, and F-22 Raptors.

There, the F-15EX "shot down some adversaries and was shot down itself," according to Air Force magazine. Still, the results aren't exactly shocking, considering the Air Force has yet to figure out a strategy for the new, non-stealthy fighters.

Lt. Col. John O'Rear of the 84th Test and Evaluation Squadron told Air Force the F-15EX "tallied some kills," but also took some losses. O'Rear said the performance met expectations, as any simulated adversary worth practicing against would naturally be strong enough to inflict losses.
.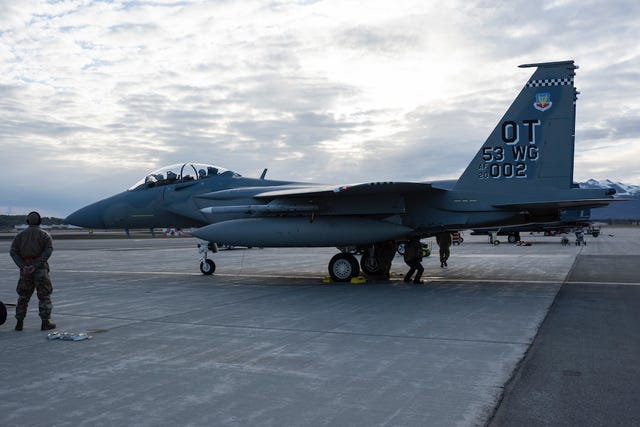 U.S. Air Force photo by Alejandro Peña
.
.
Click the link below for the article:
.
__________________________________________