Click the link below the picture
.
You could be a dunker, a twister, a licker, or a fast snacker who just bites right in: There are as many ways to eat an Oreo as there have been limited-edition versions of the treat. And more than 100 varieties later—including Brookie-O, Limeade, and (in China) Hot Chicken Wing—there's still no consensus among consumers on the best way to devour milk's favorite cookie.

Scientists, however, have a few ideas on how to maximize your Oreo enjoyment, and the Oreo makers themselves have an official recommendation.

"Perhaps the best-known way to eat an Oreo is the classic 'twist, lick, and dunk,'" writes Marion Delgutte Saenen, Oreo's U.S. marketing director, in an email, "and while fans might add their personal spin here or there, in our opinion it's still the best way to eat America's favorite cookie."

Still, food scientists and specialists in the field of sensory studies can offer some research-backed methods for gleaning pleasure from an Oreo. It starts with the cookie's classic combination of chocolate and vanilla, flavors that are quite possibly what researchers call "congruent"—that is, combinable in a way that's pleasing to your senses. Congruence is difficult for scientists to measure, but in a 2016 study in the journal Chemical Senses, they note that chocolate's rich, warm, slightly earthy smell fits well with sweet tastes, like vanilla.

.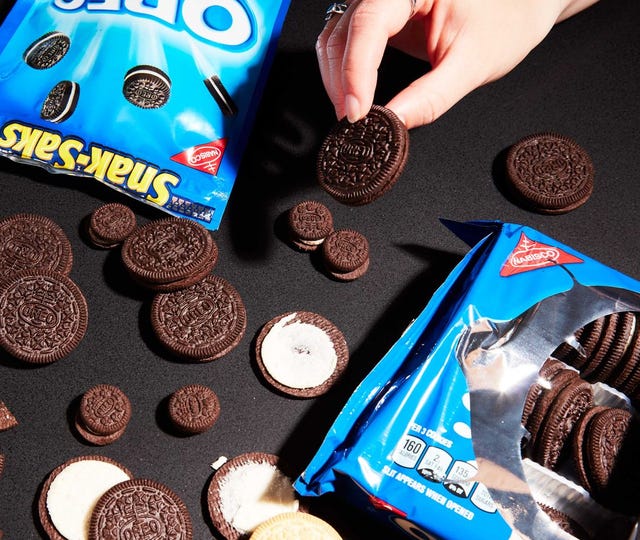 .
.
Click the link below for the article:
.
__________________________________________