Click the link below the picture
.
One of the most amazing things I have ever witnessed involved an otherwise unprepossessing house cat named Billy. This was some years ago, shortly after I had moved into a little rental house in the Hudson Valley. Billy, a big, bad-tempered old tomcat, belonged to the previous tenant, a guy by the name of Phil. Phil adored that cat, and the cat—improbably, given his otherwise unenthusiastic feelings about humanity—returned the favor.

On the day Phil vacated the house, he wrestled an irate Billy into a cat carrier, loaded him into a moving van, and headed toward his new apartment, in Brooklyn. Thirty minutes down I-84, in the middle of a drenching rainstorm, the cat somehow clawed his way out of the carrier. Phil pulled over to the shoulder but found that, from the driver's seat, he could neither coax nor drag the cat back into captivity. Moving carefully, he got out of the van, walked around to the other side, and opened the door a gingerly two inches—whereupon Billy shot out, streaked unscathed across two lanes of seventy-mile-per-hour traffic, and disappeared into the wide, overgrown median. After nearly an hour in the pouring rain trying to make his own way to the other side, Phil gave up and, heartbroken, continued onward to his newly diminished home.

Some weeks later, at a little before seven in the morning, I woke up to a banging at my door. Braced for an emergency, I rushed downstairs. The house had double-glass doors flanked by picture windows, which together gave out onto almost the entire yard, but I could see no one. I was standing there, sleep-addled and confused when up onto his hind legs and into my line of vision popped an extremely scrawny and filthy gray cat.
.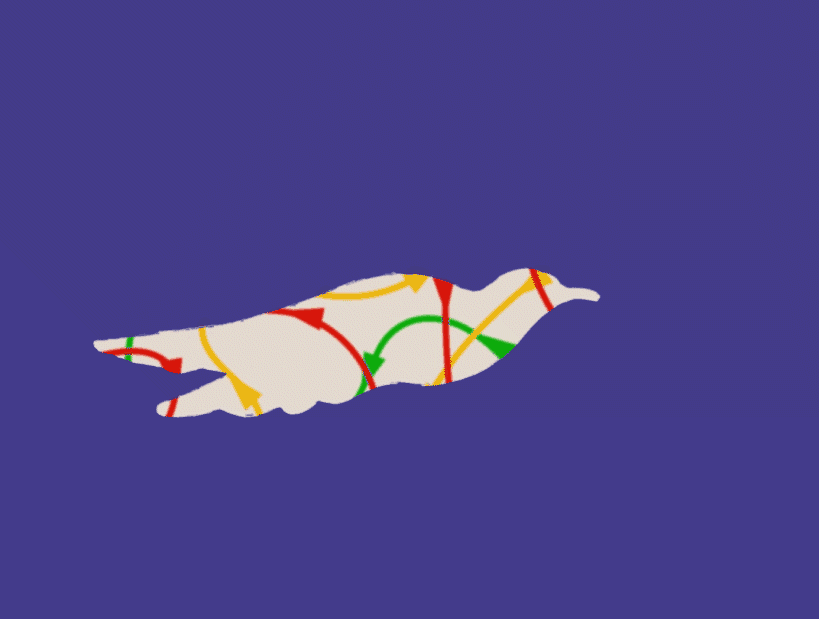 .
.
Click the link below for the article:
.
__________________________________________