Click the link below the picture
.
To get a handle on what's happened to pickup trucks, it really helps to use a human body for scale.

In some nerdy Internet circles — specifically, bike and pedestrian advocacy — it has become trendy to take a selfie in front of the bumper of random neighborhood Silverados. Among the increasingly popular heavy-duty models, the height of the truck's front end may reach a grown man's shoulders or neck. When you involve children in this exercise it starts to become really disturbing. My four-year-old son, for example, barely cleared the bumper on a lifted F-250 we came across in a parking lot last summer.

Vehicles of this scale saddle their drivers with huge front and rear blind zones that make them perilous to operate in crowded areas. Even car guys have been sounding the alarm about the mega-truck trend recently. A few months ago, the Wall Street Journal's Dan Neil complained about his close encounter in a parking lot with a 2020 GMC Sierra HD Denali: "The domed hood was at forehead level. The paramedics would have had to extract me from the grille with a spray hose."
.
Photographer: Sean Proctor/Bloomberg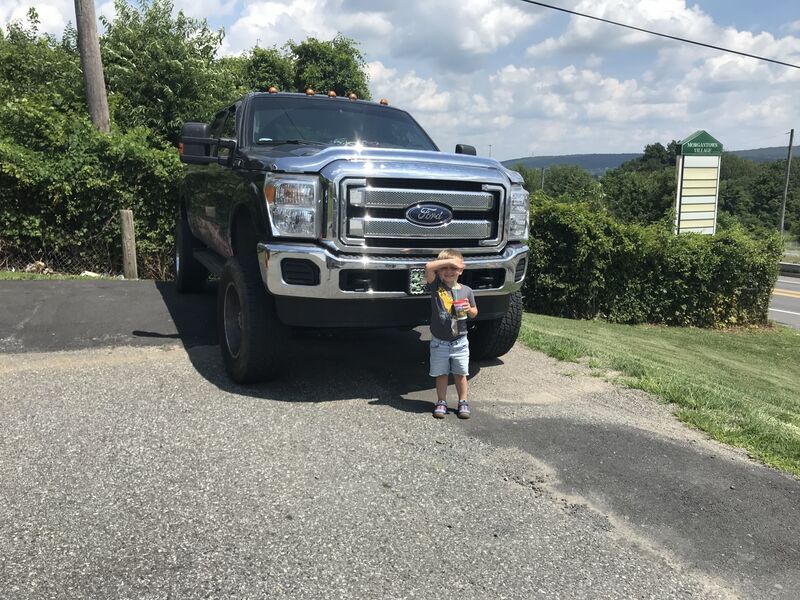 .
.
Click the link below for the article:
.
__________________________________________