Click the link below the picture
.
The studio audience showered me with hisses, "nuh-uh's," and boos as I answered questions about my parenting. I was on an episode of a nationally syndicated talk show that aired on March 3, 2020, just weeks before parenting became a fuller-time job for millions of American women. 

My sin? I let my 10-year-old ride public transportation without me. I reassured those at the show's taping that the regular drivers and riders of my daughter's route would be there to help in an emergency that she and/or her travel companions — two other fifth-graders — couldn't handle. Mel Robbins, the life-coach-turned-TV-personality who hosted the show, responded with a chilling judgment: "You're outsourcing your parenting."

This, I thought, as I burned with studio lighting and the insecure indignation of the accused, is why so many mothers I know are dependent on anti-anxiety meds, alcohol, and other substances. It's also why colleges have instituted hand-holding measures that would have been unthinkable two decades ago, including text messages reminding students about professors' office hours and even where to find food. 

We've heard about rising rates of maternal anxiety. We've heard about rising rates of young adult anxiety. Screens often take the blame, and they may yet play a role (especially when considering their impact on sleep), but there's another culprit driving these phenomena: this common take on parental "outsourcing."

The rise of intensive parenting belief that children must be attended—or even attended to—at all times by their parents or a direct proxy came to dominate America's child-rearing philosophy from the last decade of the 20th century forward. My style, which revolves around limiting kids' independence only to the extent necessary to protect them from risks that are both serious and fairly likely to materialize, is now known as "free-range parenting" in the United States, despite the fact that much of the world—including the majority in countries like Germany, the Netherlands, Finland, France, and Israel—just calls it "parenting."
.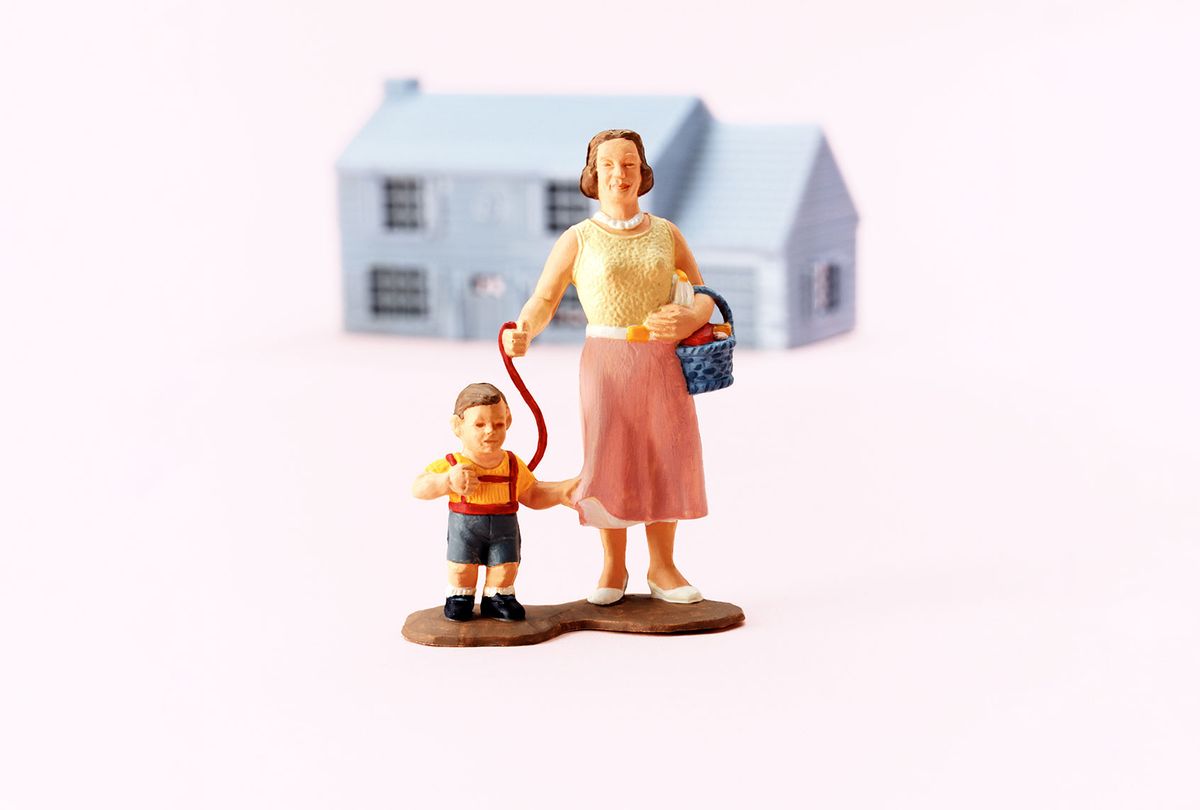 Woman with Child on Leash (Getty Images)
.
.
Click the link below for the article:
.
__________________________________________