Click the link below the picture
.
The term Green New Deal might remind Americans of high-school history class. What was the original New Deal about, again? Most kids are taught that it was a decidedly left-wing project to end the Great Depression, a series of big-spending government programs such as the Public Works Administration, with its schools and stadiums. That impression colors the debate over the Democrats' important new proposal: Conservatives warn of catastrophic federal debts while liberals insist that top-down investment was and is crucial to managing a disaster.

But the high-school narrative is not quite right. It leaves out the parts of the New Deal that encouraged private investment.
.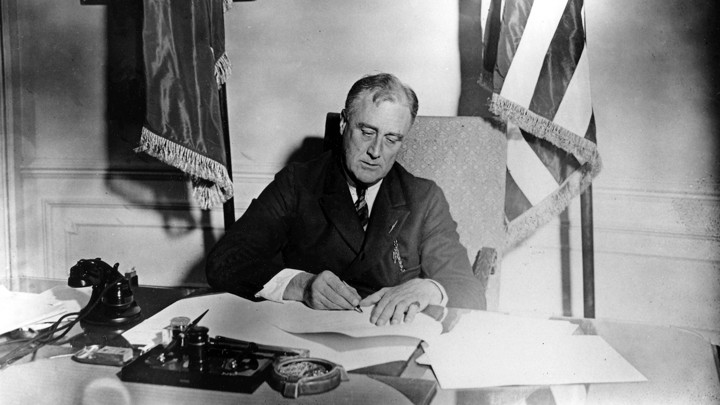 Associated Press
.
.
Click the link below for the article:
https://www.theatlantic.com/ideas/archive/2019/03/surprising-truth-about-roosevelts-new-deal/584209/
.
__________________________________________