Click link below picture
.
Wildfires continued to rip through western Oklahoma on Thursday, burning over 300,000 acres of land and leaving behind dozens of destroyed homes.
Flames broke out last week amid historic fire conditions, including dry weather and high winds. At least two people have been killed as a result of the fires, including a 61-year-old man who had been out hunting and a woman, who was found dead in her vehicle.
Exceptional droughts have plagued large parts of the southern plains, Todd Lindley, a meteorologist for the National Weather Service in Norman, Oklahoma, told HuffPost. Some areas of the state have gone roughly 185 days without a quarter inch of rainfall, he said.
.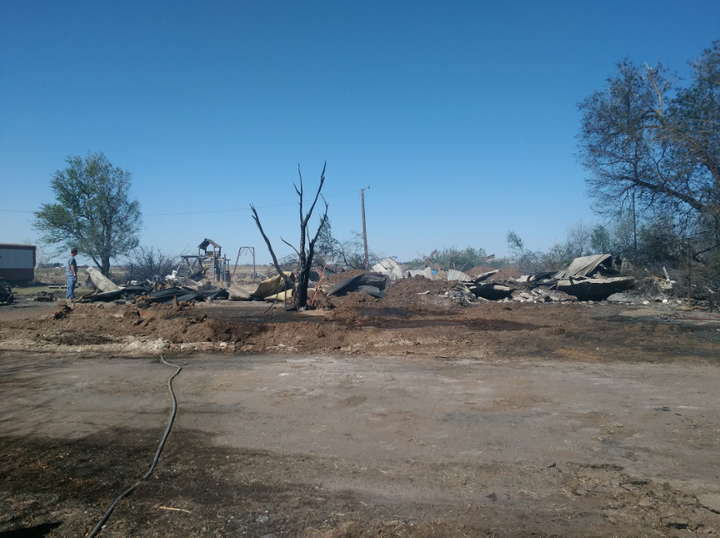 Lloyd Lake and his wife, Delena, lived in the same house in Martha, Oklahoma, for 21 years until a fire destroyed it on Saturday.
.
.
Click link below for article and video:
https://www.huffingtonpost.com/entry/oklahoma-wildfires_us_5ad8938be4b03c426dabe513
.
__________________________________________