Click link below picture
.
Last year, New York City saw hundreds of thousands of protesters spill into the streets of Manhattan for the Women's March. In Washington, D.C., half a million came out. Across the country and world, women took a stand.
And they had some pretty great signs with them while doing it. This year was no different.

Since President Donald Trump's inauguration, women proved they are a force to be reckoned with. Women came out in record numbers last year to both protest and run for office. And men in power have seen their worlds shattered by women fed up with their abuse.
But we don't need to tell you that.

.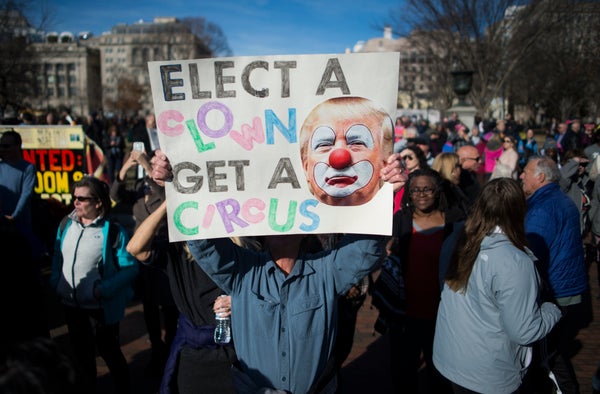 ANDREW CABALLERO-REYNOLDS via Getty Images
.
.
Click link below for article and many photos:
https://www.huffingtonpost.com/entry/signs-2018-womens-march-movement_us_5a6371d9e4b0e56300701d7c
.
__________________________________________