Click link below picture
.
Invariably, someone brings up the anatomically-shaped balloons.
About a year ago, a bachelorette party from Texas rented a house through Airbnb on Ursulines Avenue in Treme, a residential neighborhood close to the bars and restaurants of the French Quarter.

The women tied inflatables shaped like penises to the front of the house, perhaps not realizing that the neighbors ― families and other longtime residents ― might mind.

"My oldest son woke up and there was an inflatable dildo taped to the house next door and I was like, 'We're out of here,'" said Christian Rhodes, a 36-year-old lawyer whose clients include the Greater New Orleans Hotel & Lodging Association and Uber.
He sold his house last year. "I'm not explaining to a 6-year-old what an inflatable dildo is."
.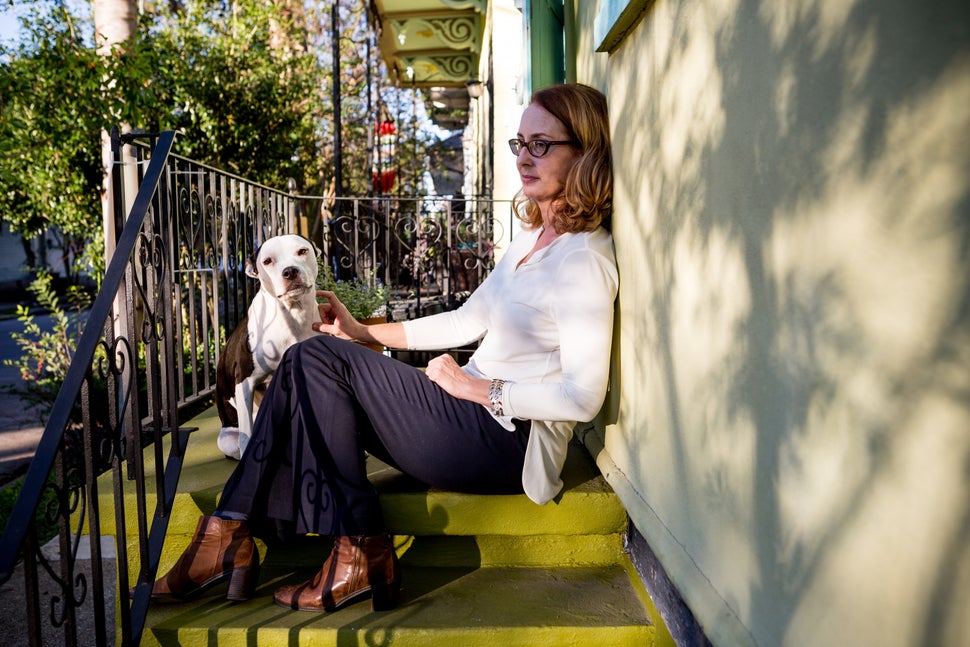 Meg Lousteau sits outside her home in the Treme neighborhood.
Claire Bangser for HuffPost
.
.
Click link below for article:
https://www.huffingtonpost.com/entry/airbnb-new-orleans-housing_us_59f33054e4b03cd20b811699
.
__________________________________________