Click link below picture
.
It is the question that pits neighbor against neighbor, tribe against tribe, and Republican against Republican.

.

Should America risk the last great salmon run on Earth to dig what could be the richest mine on the planet?

.

Should Alaska gamble the red gold that swims into their nets and feeds tens of millions to chase the yellow gold and copper craved by world markets?

.
At the center of this question is the proposed Pebble Mine, a massive mineral deposit worth between $300 billion and $500 billion being pursued by the Canadian mining company Northern Dynasty and intended to be built in southwestern Alaska.

.

It all began in the 1980s, when a helicopter survey team noticed a strange red spot on a windswept stretch of land north of the state's Bristol Bay.
.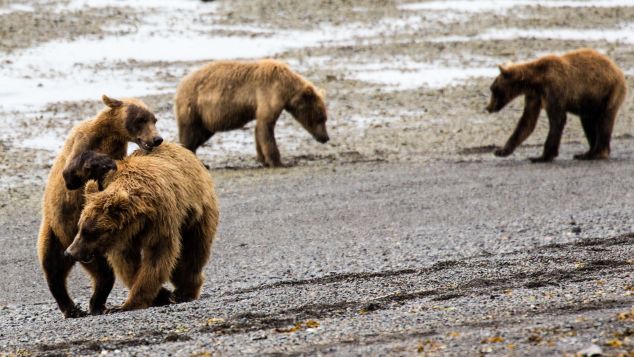 Bill Weir/CNN
.
.
Click link below for article and video:
http://www.cnn.com/travel/article/wonder-list-bill-weir-alaska-pebble-mine/index.html
.
__________________________________________