Click link below picture
.
Police captured a suspect in what they called a "terror-related incident" in the transit system near Times Square during rush hour on Monday morning. 
An improvised, low-tech pipe bomb device was affixed to his chest with Velcro and zip ties. The explosion, which occurred around 7:20 a.m. in the subway near Eighth Avenue and 42nd Street, immediately plunged the commuter hub into chaos.

Five people have been treated at two Mount Sinai hospitals for minor injuries related to the incident, the hospital said in a statement to HuffPost. They had all been released by about 5 p.m. local time. 
Police identified the suspect as 27-year-old Akayed Ullah, who they said is a U.S. resident from the Bangladeshi city of Chittagong. Ullah, who had no criminal record, allegedly triggered the bomb intentionally and mentioned the self-described Islamic State after his arrest. He last visited Bangladesh on Sept. 8, authorities said.
.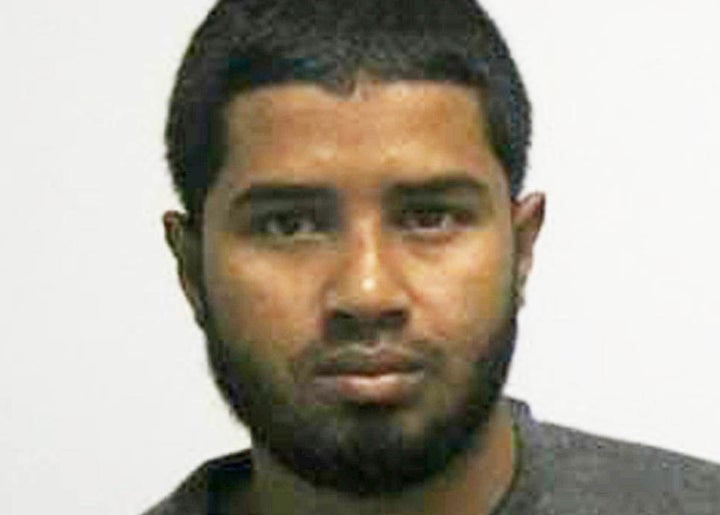 .
.
Click link below for article, videos and gallery:
https://www.huffingtonpost.com/entry/explosion-times-square_us_5a2e7b7ee4b073789f6b50a9
.
__________________________________________