Click link below picture
.
Rep. John Lewis (D-Ga.) said Thursday that he will not attend the opening of the Mississippi Civil Rights Museum this weekend because President Donald Trump's "attendance and hurtful policies are an insult to the people portrayed" in the museum.
"After careful consideration and conversations with church leaders, elected officials, civil rights activists, and many citizens of our congressional districts, we have decided not to attend or participate in the opening of the Mississippi Civil Rights Museum," Lewis, a hero of the civil rights movement, said in a statement.

Lewis said the president's "disparaging comments about women, the disabled, immigrants, and National Football League players disrespect the efforts" of civil rights leaders. 
"The struggles represented in this museum exemplify the truth of what really happened in Mississippi," he added. "After President Trump departs, we encourage all Mississippians and Americans to visit this historic civil rights museum."
.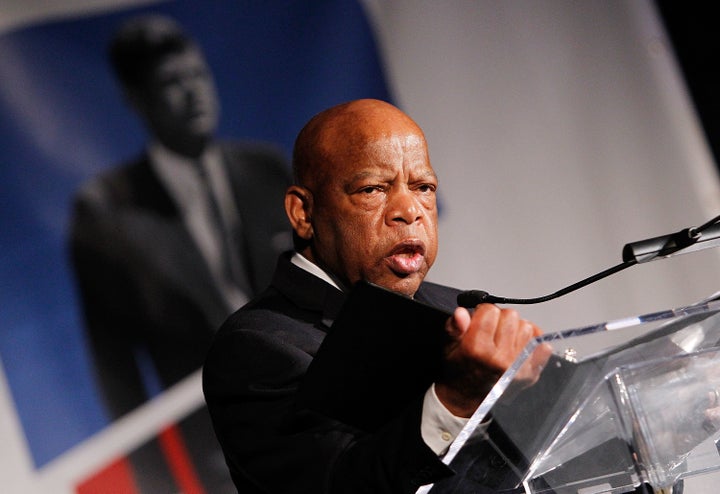 .
.
Click link below for article, video and gallery:
https://www.huffingtonpost.com/entry/john-lewis-donald-trump-civil-rights-museum_us_5a29a5fbe4b0a290f04f2f70
.
__________________________________________