Click link below picture
.
President Donald Trump's former national security adviser Michael Flynn pleaded guilty on Friday to lying to the FBI about his contacts with Sergei Kislyak, the former Russian ambassador to the U.S. One of the alleged falsehoods that led to Flynn's indictment appears to implicate Trump's own son-in-law and senior adviser, Jared Kushner.
Court filings and multiple reports hint at an elaborate, multinational effort led by Flynn and Kushner to undermine then-President Barack Obama at the behest of then-President-elect Trump.
In December 2016, the United Nations Security Council was nearing a vote on a resolution condemning Israeli settlements in the West Bank and Jerusalem. The Obama administration, then in its last full month in office, had decided not to veto the resolution, a landmark shift in U.S. policy toward Israel.
.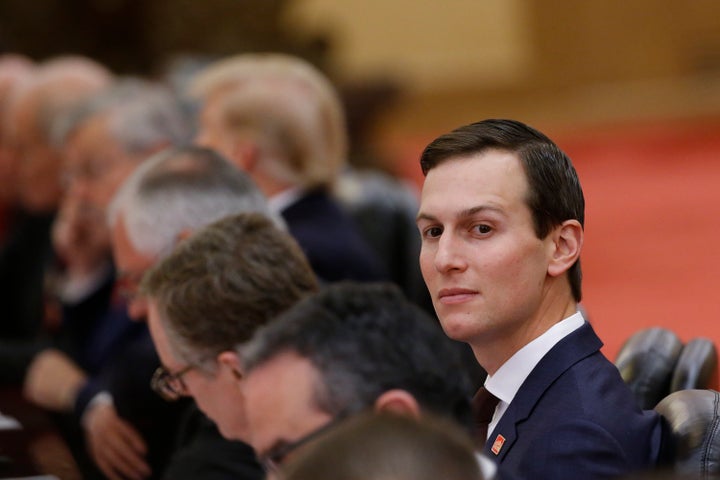 .
.
Click link below for article:
https://www.huffingtonpost.com/entry/mueller-jared-kushner-flynn_us_5a21889ae4b03350e0b6773f
.
__________________________________________