Click link below picture
.
In post-Charlottesville America, any large gathering of racists and fascists becomes both spectacle and specter. The threat of violence is omnipresent. Locals must "brace" themselves for "chaos and bloodshed." Everyone dreads "another Charlottesville." Dread is what Nazis want.
In two small cities near Nashville in Middle Tennessee, the fear was palpable ahead of two "White Lives Matter" rallies here on Saturday.

"So … what brings you to town?" a wary clerk asked guests as they checked into a hotel in Murfreesboro, home to Middle Tennessee State University and 132,000 residents, where one rally will be held Saturday afternoon outside the Rutherford County Courthouse. I heard some version of this question three times before I'd even found my room.
In nearby Shelbyville, a town of 21,000 south of Murfreesboro in Tennessee horse country, another rally ― organized by the same racists and fascists ― is scheduled for Saturday morning. Many Shelbyville residents will stay indoors or clear out altogether, according to local police.
.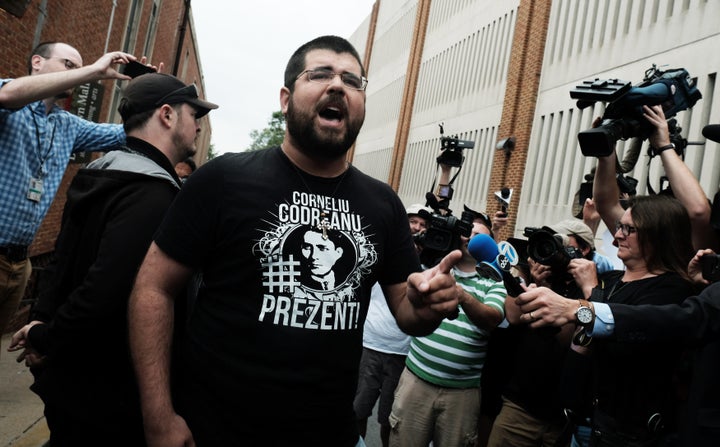 .
.
Click link below for article and video:
https://www.huffingtonpost.com/entry/nazis-white-supremacists-fear-in-middle-tennessee_us_59f3f2f5e4b07fdc5fbe585c
.
__________________________________________