Click the link below the picture
.
Okay, so you're not the best at small talk. We've all become a bit All you're looking to have is a decent conversation. It could be with the guy on the sidelines, at the gym, or anyone else you keep running into. But someone's gotta break the ice. You don't mind doing it. You just don't want things to be … ah … um … eeh … awkward.

If only there was a can't-miss opening line. There isn't. That's the bad news, but also the good. The words you say are secondary to just being willing to take the chance. But still, you worry that whatever comes out won't work. There will be silence, stares, and walking away questioning what you just did.

You know what you say to that?

"So what?," says Bethany Teachman, professor of psychology and director of clinical training at University of Virginia. The exchange might be awkward, but will it be excruciating? Impossible to recover from? Will it ruin you? Nah. This isn't the most important person to you, which means it's not the most important conversation you'll ever have.

"It's not that big of a deal," she says. "Not much will change in your life."

It's good to remember one other thing: Conversations take two people to make it work, and the other person may not be engaged because they're stressed, preoccupied, exhausted, overly shy, or any other reason that has nothing to do with you.
.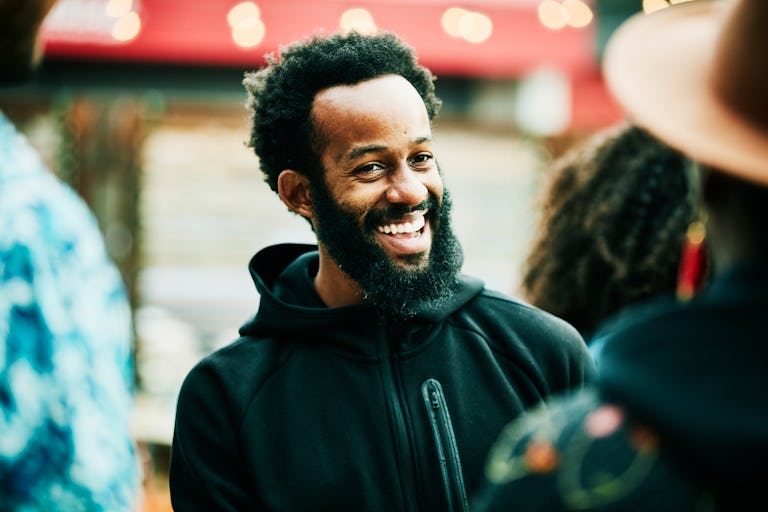 Getty
.
.
Click the link below for the article:
.
__________________________________________