Click the link below the picture
.
The world will be watching as King Charles III is crowned in a ceremony steeped in ancient tradition on 6 May. But in other monarchies around the globe, there are equally extraordinary coronation moments.
From calfskin crowns to a throne so sacred it can never be sat on, here's a look at how some of the world's remaining monarchies celebrate their kings and queens.

"Monarchy runs on ritual and ceremony", says Dr. Elena Woodacre, a reader in renaissance history at the University of Winchester.

"There are elements you tend to see in different coronations", she explains, "there's always some kind of installation or enthronement. There's usually regalia or ritual clothing and the sacred elements like the anointing."

"These elements are important both for reaffirming the sovereign's role but also reaffirming the relationship between the monarch and the subject", she adds.
.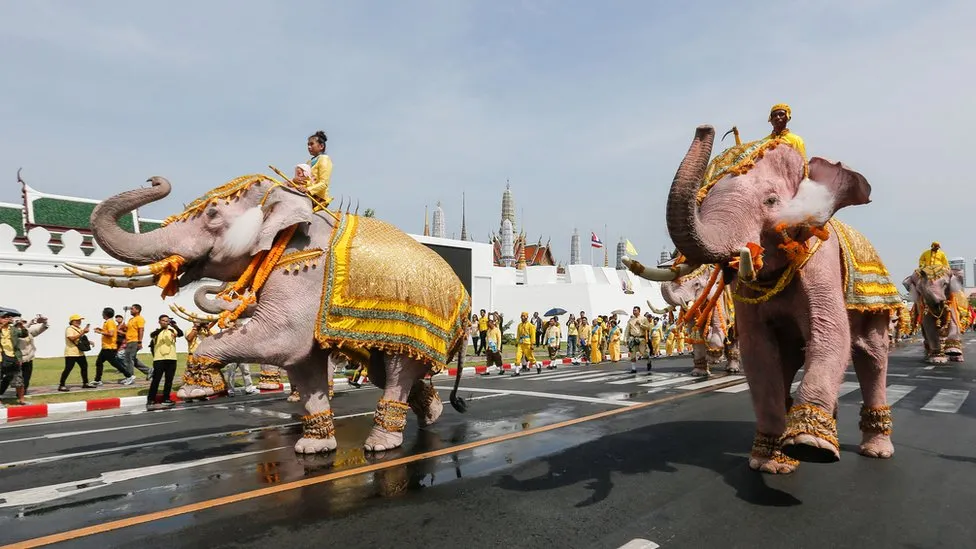 Elephants parade near the Grand Palace in Bangkok to celebrate the Thai King's coronation
.
.
Click the link below for the article:
.
__________________________________________