Click the link below the picture
.
Microplastics are everywhere. They're in our water, our soil, and even in our own bodies, and researchers are still unsure how they are affecting our health. Making things worse, the microscopic waste is also incredibly difficult to get rid of. Recently, though, scientists have come up with a novel solution from a surprising source — sound.

A team of researchers has developed a new method of cleaning microplastics from water using high-pitched sound waves. Unlike previous ultrasound filtering techniques, their method can theoretically remove both large and small microplastic particles using a unique two-step process, effectively making plastic-tainted water safe to drink. The results were presented today at a meeting of the American Chemical Society.

Microplastics are defined as any plastic debris smaller than 5 millimeters across. They usually come from larger pieces of trash, such as water bottles, styrofoam cups, or even acrylic paints, as they break down in the environment. For years, nobody paid much attention to these teeny-tiny pieces of plastic. But in 2004, a landmark study by marine ecologist Richard Thompson documented their presence across 17 different beaches. Since then, they've turned up everywhere researchers have looked for them: in soil, in the oceans, and even in our bodies. "[Scientists] have found microplastics in human blood samples," says Menake Piyasena, an analytical chemist at New Mexico Tech and co-author of the study. "So this is going to be a huge impact in the future."

Scientists don't yet have a clear picture of what all that plastic means for human health, but it probably isn't great. Microplastics have been linked to everything from inflammation to fertility issues to cancer, though the jury is still out on how the tiny polymer shards might cause these conditions. But this means that since 2019, microplastics have been considered an area of concern (and a potential public health emergency) by the World Health Organization.
.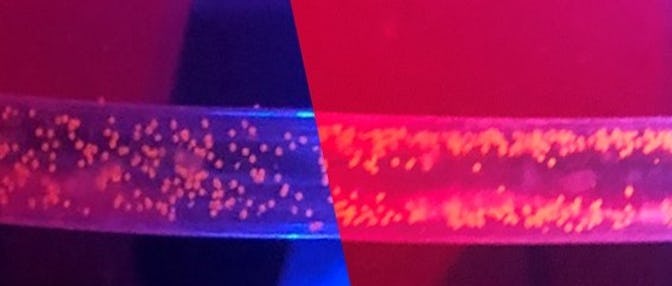 The future of water purification sounds great.
.
.
Click the link below for the article:
.
__________________________________________