Click the link below the picture
.
Kimberly M. Wetherell loves watching television after a hard day at work. The 46-year-old audiobook narrator, who lives in Brooklyn, N.Y, likes to binge on shows like "Good Omens" and "Fleabag."

But when it comes time to unwind, Wetherell, like many people, finds herself craving what she calls "comfort TV," favorite old sitcoms like "The Golden Girls," or "Seinfeld."

"When I go to bed, my mind is still racing. My brain will be going over the anxiety of the day. I start overanalyzing things and my brain just won't turn off," she told TODAY. Watching 'The Golden Girls,' she explained, is "like hanging out with old friends."

Not only does she have every one of Blanche, Rose, Dorothy, and Sophia's wisecracks memorized, she has a special place in her heart for the show's canned laughter.

"Something about a laugh track brings me back to when I was a kid and I watched TV in the '70s and the '80s. There's something familiar and soothing about it. It allows me to turn my brain off and drift off to sleep," she shared.

Reruns as a healthy 'regression'

Will Meyerhofer, a New York-based psychotherapist, and author, says watching our favorite old shows can be a useful tool for dealing with anxiety and mild depression.

"For my clients, these old shows are like the food they grew up with. 'The Brady Bunch' or 'The Facts of Life' or 'The Jeffersons' is like that beloved baloney sandwich on Wonder Bread with just enough mayo the way mom used to make," he told TODAY.
.
Image by Elena Medvedeva/Getty Images
Image by Malte Mueller/Getty Images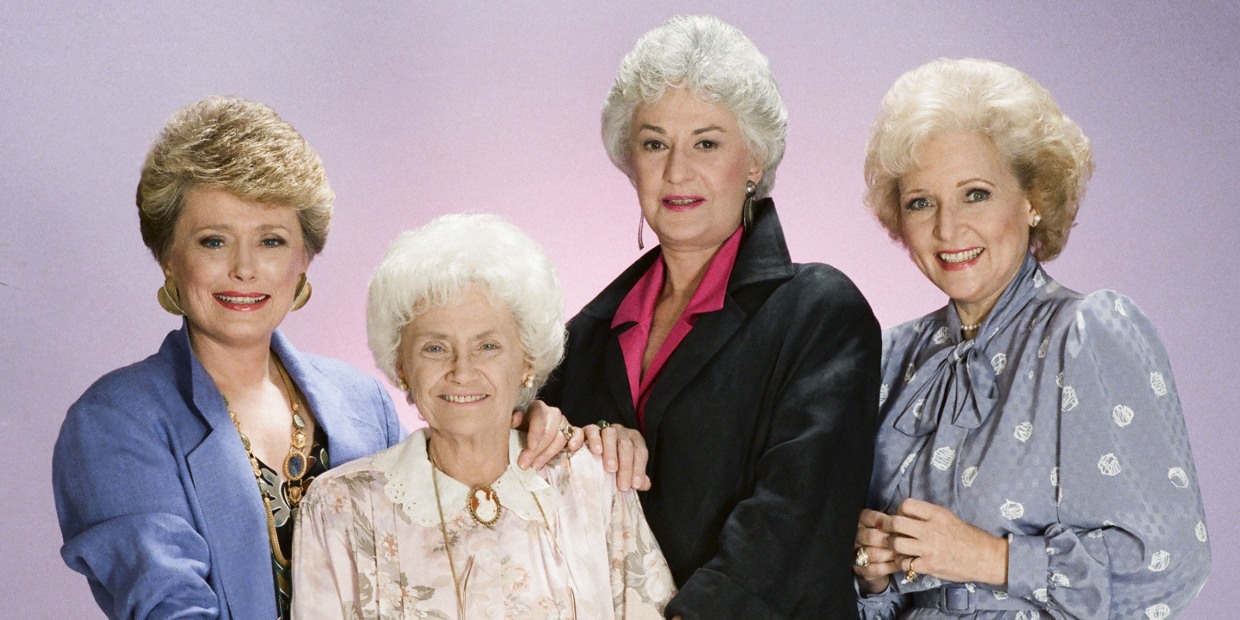 Watching "comfort TV" like "The Golden Girls" can help when we're feeling anxious.NBC via Getty Images
.
.
Click the link below for the article:
.
__________________________________________