Click the link below the picture
.
Edward Toms, 102
British army colonel, diplomat, and writer; Kent, England
Have a happy disposition, a pronounced sense of humor, and the ability to laugh at yourself. Mutually fall in love with your partner and stay in that relationship until "death do you part". Experience fulfilling, natural, lasting sexual enjoyment. Never be bored, because so many pleasures are available to you. Enjoy the sharing of these pleasures when appropriate, but also solitude from time to time.
Dorothy Marley, 102
Executive secretary; Toronto, Canada
Try to get through each day without hurting anyone. Feel good about yourself. I had my hair done the other day and when the hairdresser showed me, I said to her: "I could fall in love with myself all over again!" And, last of all, having a good sense of humor doesn't hurt.
Yvonne Old, 101
Teacher; Staffordshire, England
In the war years, I worked as a teacher. One of the staff told me: "Remember, plenty of laughter, but no shouting." And do you know, he was right? Very good advice. I knit blankets for children in Africa. I'm not a knitter by trade, but I can knit, and if something's going to help someone, then it's worth doing.
Amelia Mendel, 106
Stage actor and couture saleswoman; London, England
Having an interesting life has helped me to grow old. I have great memories to talk about. The staff at my home chase after me as I charge down the corridors on my Zimmer frame. If I don't want to get out of bed, I refuse to, because I can – I'm an old lady.
Edmund W Gordon, 101
John M Musser professor of psychology emeritus, Yale University; New York, US
The greatest achievement of my life was that I married the right woman. I married her when I was 26, and when she died I was 95, so we had 70 years together. This is self-congratulatory, but I sometimes think it's not just about meeting the right people, you have to do right by them to bring out the best in them.
.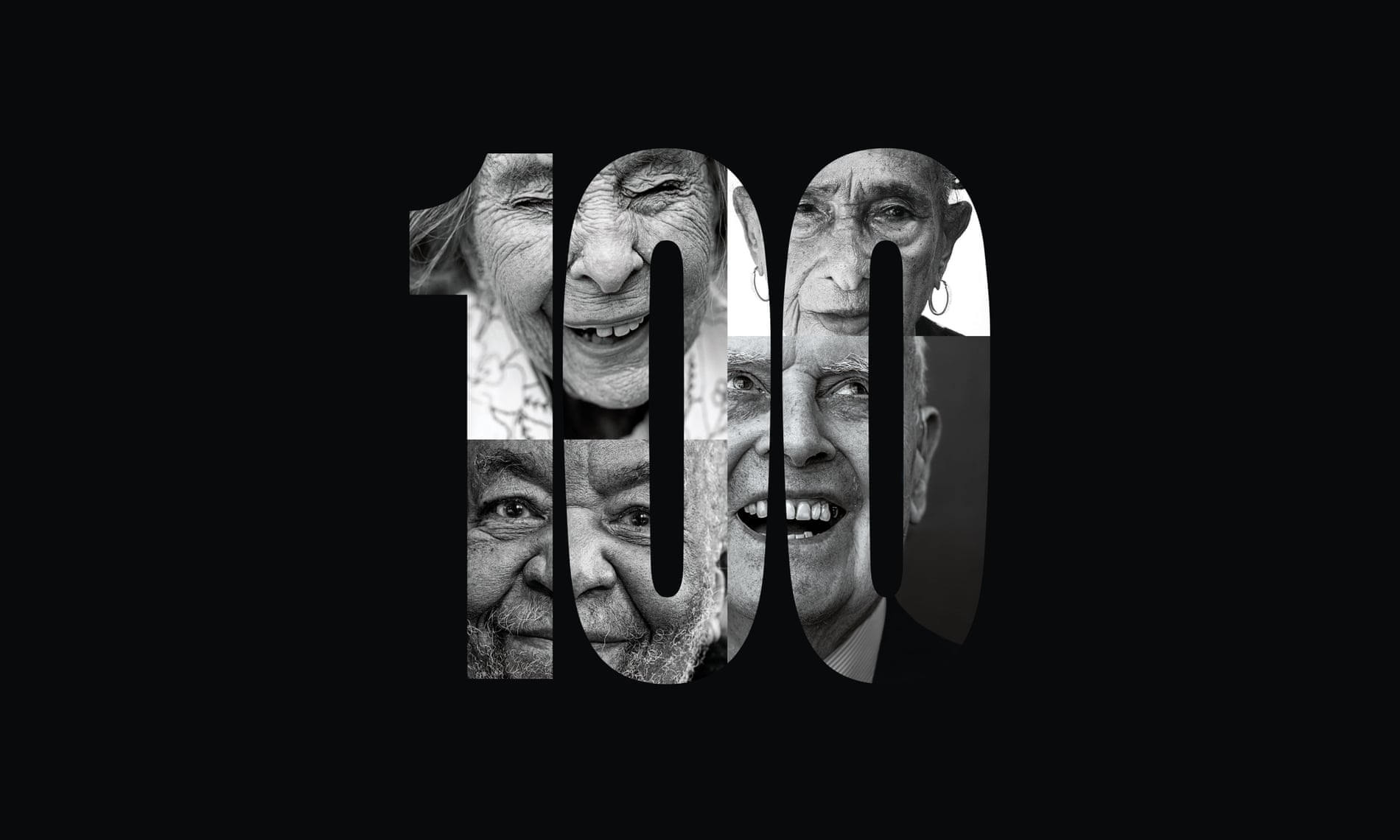 Clockwise from top: Angela Redgrave, 105; Stella Armour, 103; Colin Bell, 101; and Edmund W. Gordon, 101.
Composite: Kelly-Ann Bobb, Harry Borden, Chris Buck/The Guardian
.
.
Click the link below for the article:
.
__________________________________________