Click the link below the picture
.
Borealopelta markmitchelli found its way back into the sunlight in 2017, millions of years after it had died. This armored dinosaur is so magnificently preserved that we can see what it looked like in life. Almost the entire animal—the skin, the armor that coats its skin, the spikes along its side, most of its body and feet, even its face—survived fossilization. It is, according to Dr. Donald Henderson, curator of dinosaurs at the Royal Tyrrell Museum, a one-in-a-billion find.

Beyond its remarkable preservation, this dinosaur is an important key to understanding aspects of Early Cretaceous ecology, and it shows how this species may have lived within its environment. Since its remains were discovered, scientists have studied its anatomy, its armor, and even what it ate in its last days, uncovering new and unexpected insight into an animal that went extinct approximately 100 million years ago.

Down by the sea

Borealopelta is a nodosaur, a type of four-legged ankylosaur with a straight tail rather than a tail club. Its finding in 2011 in an ancient marine environment was a surprise, as the animal was terrestrial.
.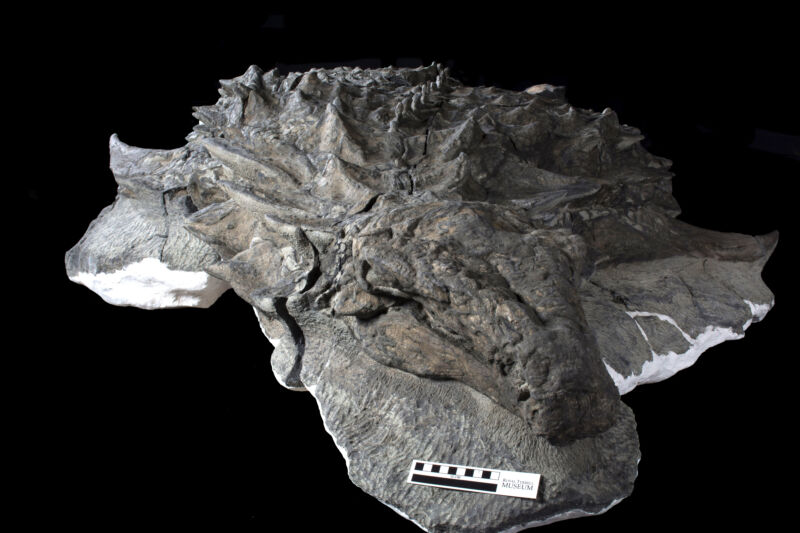 Royal Tyrrell Museum of Palaeontology
.
.
Click the link below for the article:
.
__________________________________________