Click the link below the picture
.
If you are halfway through dry January and counting the days until you can drink again, the latest news from Canada might make you rethink. Its new alcohol guidelines suggest people drink no more than two alcoholic drinks a week. Two small glasses of wine or a pint and a half of beer a week is what is considered by Canadian health experts as low-risk – a sharp drop from the previous guidelines of no more than 10 drinks a week for women and 15 for men – while no alcohol at all is the only safe limit.

In the UK, our limits are more generous, though the direction they are going in is towards Canada's. When they were last updated in 2016, the upper limit for both men and women was set at 14 units: the equivalent of seven pints of lower-strength beer or nine small (125ml) glasses of wine. Previously, men had been advised to stay below 21 units a week. The UK's chief medical officers also made it clear that "there is no level of regular drinking that can be considered as completely safe".

Should we, then, be following Canada's lead and cutting the upper limit drastically? A spokesperson for the Department of Health and Social Care says there are "no current plans to update the alcohol limit guidelines".

However, Richard Piper, the chief executive of Alcohol Change, a charity that campaigns to reduce alcohol harm, says: "There are some elements of the Canadian guidelines we should definitely copy. The first is the clear statement that the less you drink the better, from a health point of view. The second thing that I think is incredibly helpful is they've presented a scale." It shows, he says, "increasing risk as you drink more, in a stepped approach".
.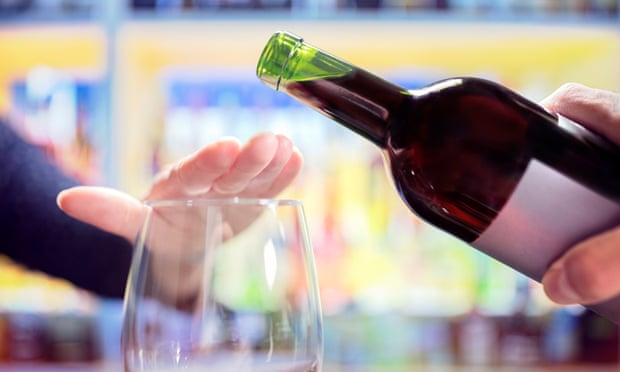 'I don't think we should shy away from the fact that there is no safe limit.' Photograph: Brian A Jackson/Getty Images/iStockphoto
.
.
Click the link below for the article:
.
__________________________________________