Click the link below the picture
.
Architects designing the living space for the upcoming lunar Gateway did their best to make it comfortable for astronauts, but technical constraints forced them to create a tiny, noisy corridor with no windows and barely enough room to stand upright.

The European-built international habitat, or I-Hab, is meant to provide living quarters for astronauts on board the Lunar Gateway, a future outpost that will orbit the Moon. The purpose of Gateway, a collaboration between NASA, the European Space Agency, and other international partners, is to provide a place for astronauts to conduct science in lunar orbit and to transfer from one spacecraft to another, such as a lunar lander. But an architect involved in I-Hab's design recently revealed the claustrophobic conditions for the orbital habitat that's supposed to house up to four astronauts for around 90 days at a time.

During the Czech Space Week conference in Brno, Czechia (the country formerly known as the Czech Republic), René Waclavicek, a space architect and design researcher at Austria-based LIQUIFER Space Systems, stated that the Lunar Gateway will be roughly one-sixth of the size of the International Space Station (ISS), Space.com reported. Waclavicek, who was involved in I-Hab's design, said that the architects behind the lunar living quarters were constrained by the amount of material that can be transported to the Moon, requiring them to make some sacrifices.
.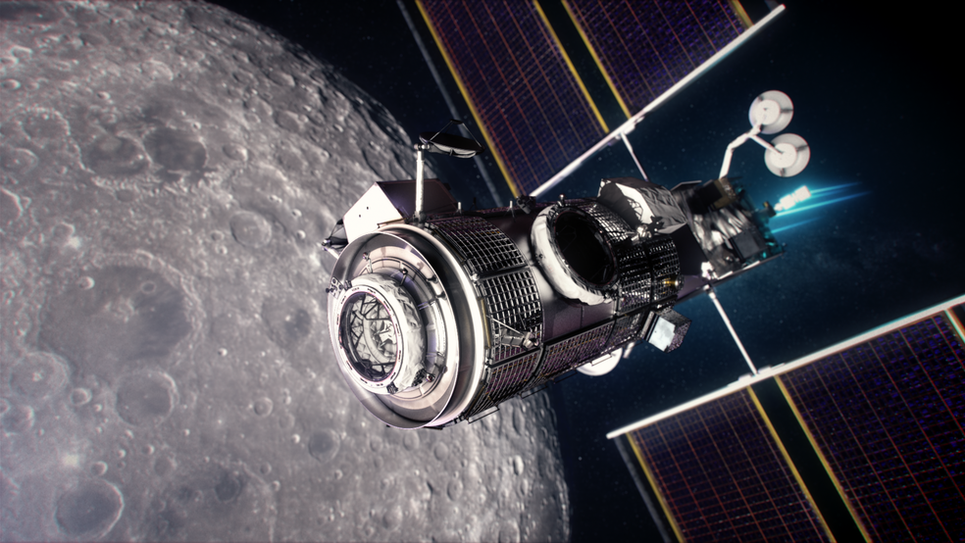 An illustration of the lunar gateway in orbit around the Moon.
.
.
Click the link below for the article:
.
__________________________________________