Click the link below the picture
.
On a clear day, with the right weather conditions, a portion of the sky busy with commercial flights can become riddled with contrails, the wispy ice clouds that form as jet aircraft fly by.

They might look innocuous, but they're not — contrails are surprisingly bad for the environment. A study that looked at aviation's contribution to climate change between 2000 and 2018 concluded that contrails create 57% of the sector's warming impact, significantly more than the CO2 emissions from burning fuel. They do so by trapping heat that would otherwise be released into space.

And yet, the problem may have an apparently straightforward solution. Contrails — short for condensation trails, which form when water vapor condenses into ice crystals around the small particles emitted by jet engines — require cold and humid atmospheric conditions and don't always stay around for long. Researchers say that by targeting specific flights that have a high chance of producing contrails and varying their flight path ever so slightly, much of the damage could be prevented.

Adam Durant, a volcanologist and entrepreneur based in the UK, is aiming to do just that. "We could, in theory, solve this problem for aviation within one or two years," he says.

Durant has long studied how atmospheric contaminants affect the health of aircraft engines, and after the 2010 eruption of an Icelandic volcano brought aviation to a standstill, he embarked on a project with Airbus and easyJet to research volcanic ash. In 2013 he founded his own company, Satavia, initially focusing on preserving engines from damaging pollutants like dust, ice, and volcanic ash. "Then, Covid shifted the priorities of the whole industry towards sustainability," he says.
.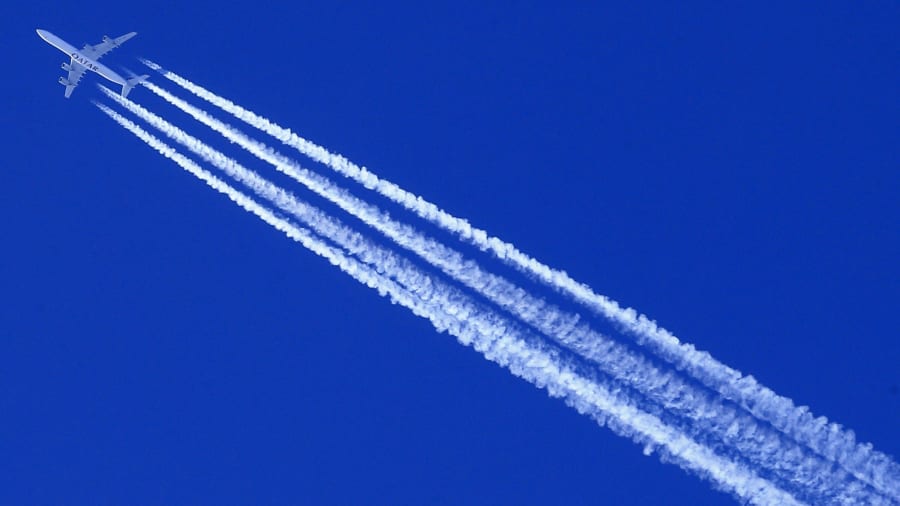 .
.
Click the link below for article:
.
__________________________________________