Click the link below the picture
.
It's cuffing season — that time of year when single people are ready to stop serial swiping and find the one to stick with. Yet finding a new bae can be easier said than done; dating, especially in this uniquely interesting time, can really suck. Of course, people use all kinds of techniques and tactics to find a new boo: apps, going to clubs and bars, matchmakers, asking friends — you name it. Yet there's another simple but somewhat unorthodox method people use to nab The One: literally thinking them up, or in more formal language, manifesting them.

"Through manifesting and tapping into your own energy, you can find what you want," says Lisa Stardust, the renowned astrologer who recently released The Love Deck: 70 Cards to Ignite Attraction, Passion, and Romance, a deck of beautifully illustrated cards that guide users through attracting love (and keeping it). "It's about putting the energy out there."

The idea of manifesting a partner or romantic relationship merely through the power of one's own thoughts might sound out there or woo-woo, but manifesting, as a broader concept, is an age-old practice stretching back for generations, if not millennia. It's the fundamental idea in the best-selling book The Secret, and popular ideas like the "law of attraction" have become so mainstream, they're understood without much explanation.
.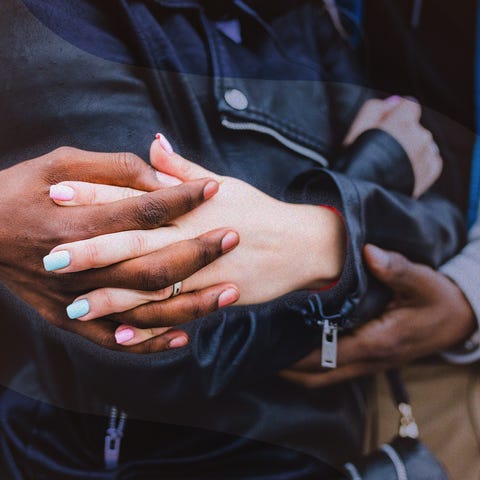 Shondaland Staff/Getty Images
.
.
Click the link below for article:
.
__________________________________________