Click the link below the picture
.
Tuesday 15 November marks the day that the global population is projected to reach 8 billion, according to the United Nations – meaning the number of people in the world has more than tripled in the past 70 years. The impact of this is far-reaching, putting additional pressure on already stretched resources and challenging efforts to reduce poverty and inequality.

The average woman now gives birth to two children, down from five in 1950. We spoke to parents around the world who have welcomed a new child in recent months about their hopes and fears for their family.

Luisa Galanello is among the women who are somewhat bucking the trend in Italy, where the birthrate has been in steady decline for years. She gave birth to her first child, a boy, on 16 October, at the age of 40.

"I've always wanted to have a child and when you have a strong desire to do it, then you do it," she says. "We had tried twice before but didn't succeed." Galanello works in a bank and lives in Siena with her partner, Pietro.

Italy's birthrate fell for the 13th consecutive year last year, with 399,431 births in 2021 against 404,892 in 2020, according to official figures published in March. It is the lowest figure recorded since the unification of Italy in 1861. The trend is such that Italy's population will shrink by 5 million over the next 30 years unless drastic measures are taken, Istat warned.
.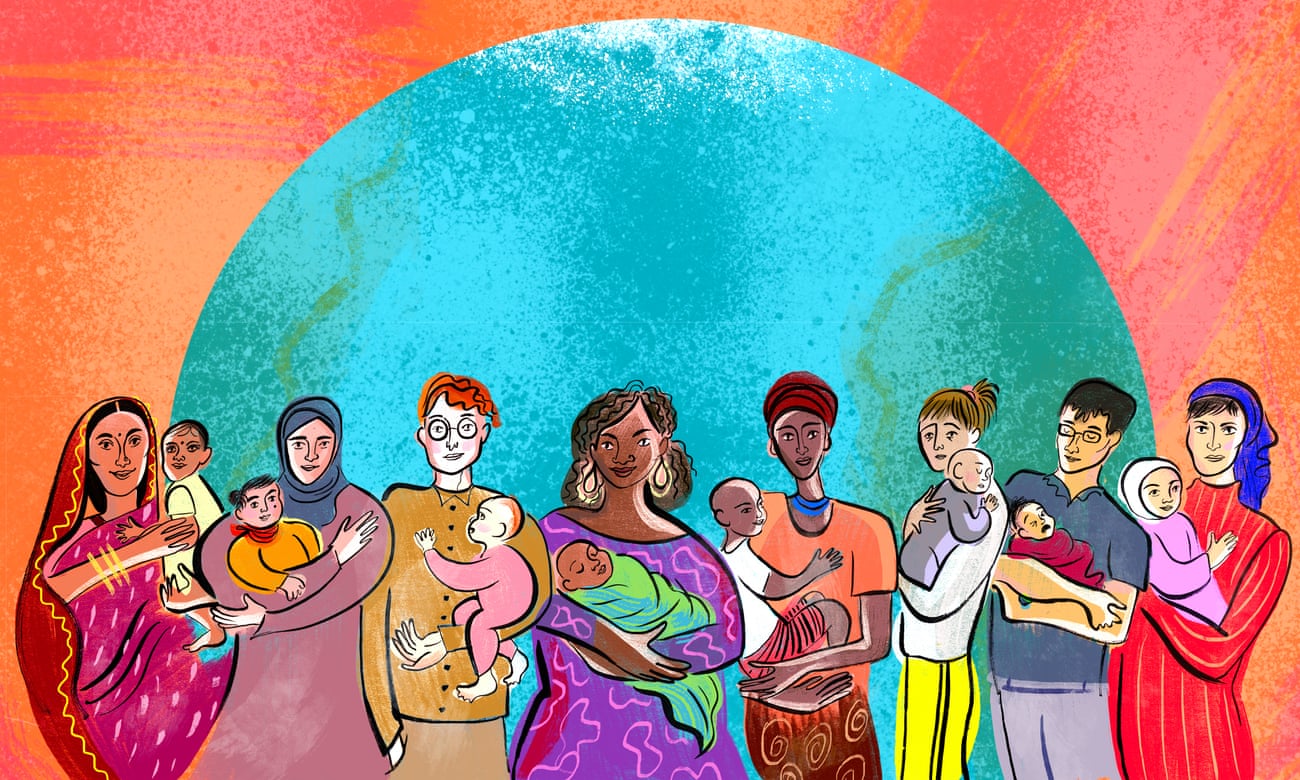 'We have to learn to live with changing times' … introducing the new generation. Illustration: Sarah Tanat-Jones/The Guardian
.
.
Click the link below for the article:
.
__________________________________________