Click the link below the picture
.
What can we do for you today, asks the kind nurse at the sleep unit in a north London hospital. "Save my marriage, ideally," I reply. I'm only exaggerating a little. My snoring means that my cat is more likely to sleep in the same bed as my wife than me. Even my teenage daughter and her teddy bear are more likely to sleep with my wife than me.

I am one of 15 million snorers in the UK – that's 41.5% of the adult population. In fact, I'm one of the 25% of those 15 million who snore regularly and disturb their partners' sleep. That is, if these snorers have partners, which seems a diminishing possibility given how much misery they cause to those on the receiving end.

Some nights in the past year or so, while wife, daughter, cat, and teddy bear are upstairs in one bed giggling over something or other, I – having been banished from the master bedroom – trudge sadly downstairs to the living room where I can snore without disturbing anyone. Can I get a boo-hoo?

"There is nothing more disturbing than lying there trying to sleep and all you can do is tune into your partner snoring next to you," says Dr. Ellie Cannon, a GP, and holder of my favorite job title, namely campaign ambassador for a leading anti-snoring nasal dilator.

I haven't yet contacted all 3.75 million regular snorers to clinch this point, but it seems very unlikely that all are sleeping on sofa beds. Doubtless many don't have that luxury. More likely, millions of non-snorers, most of them women, are suffering silently. There they lie, red‑eyed and resentful, while their snoring partners register themselves on the Richter scale.
.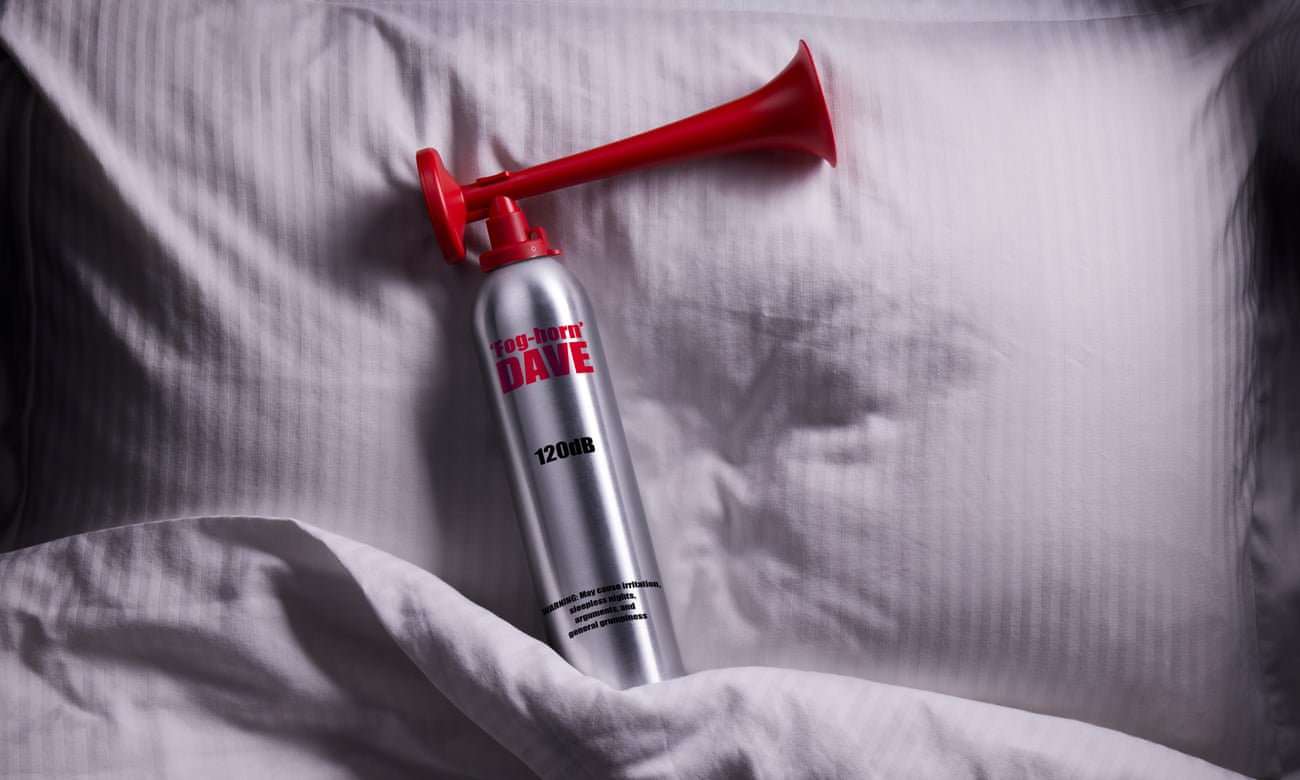 'My snoring is roughly the volume of traffic.' Photograph: Lol Keegan/The Guardian
.
.
Click the link below for the article:
.
__________________________________________