Click the link below the picture
.
In the 19th century, when European thinkers began developing the economic principle of diminishing marginal utility, they probably weren't dwelling on its implications for the best strategy for ordering food at a restaurant. But nearly 200 years later, their work informs what I get for dinner.

The basic concept that these early economists were getting at is that as you consume more and more of a thing, each successive unit of that thing tends to bring you less satisfaction—or, to use the economic term, utility—than the previous one.

Recently, Adam Mastroianni, a postdoctoral research scholar at Columbia Business School, invoked this idea in his newsletter, Experimental History, to explain why a flight of beer can be more satisfying than a larger glass of a single brew. "The first sip is always the best sip," he wrote, "and a flight allows you to have several first sips instead of just one."

The same principle, I'd argue, applies to first bites: If the first half of a dish tends to be more satisfying than the second half, why not have the first half of two dishes instead of one whole dish? In other words, when you go to a restaurant, just share every dish with whomever you're with. That way, you get more first bites.

Diversification can free you from indecision when you're torn between menu items that sound equally awesome. For instance, it is the answer to the classic conundrum of brunch: sweet or savory? As Mastroianni put it to me, "Do you really want to choke down three French-toast dulce de leche pancakes? No, you want one and a half of those, and then you want half of some kind of scrambled thing."
.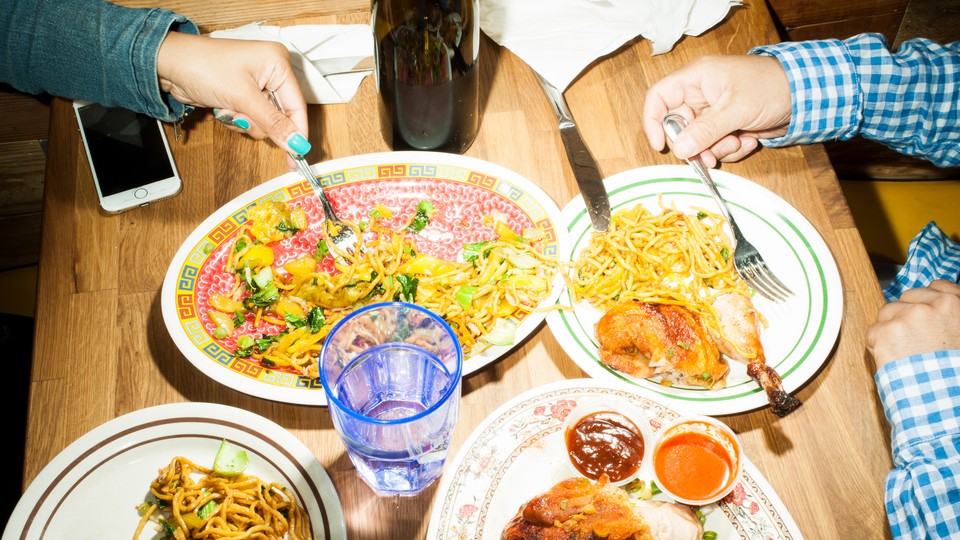 Brian Finke / Gallery Stock
.
.
Click the link below for the article:
.
__________________________________________