Click the link below the picture
.
In May, Charlie Youakim, the CEO of buy now pay later (BNPL) firm Sezzle went on the World of DaaS podcast which is hosted by Auren Hoffman, the CEO of Safegraph, a large location data broker. Both companies are data harvesters that package and resell data to other parties. Towards the end of the episode, the two self-professed data nerds segued to a favorite subject amongst entrepreneurs: Team-building, a euphemism for hiring, managing, and firing. Or, as Hoffman put it, "Moneyballing for talent."

"It's very similar to our product, taking as much data as you can at the initiation of meeting someone and use that data as part of this matrix of how you look at them and evaluate," Youakim said. "We use Wonderlic"—an aptitude test whose validity in a variety of settings has long been controversial—" but it's not the be-all-end-all for us. It's a data point. So we look at that. If you're a younger potential employee, I want to see a transcript. Like how did you do in school? What was your GPA?" Later they referred to SAT scores as another data point.

Then, Hoffman floated an idea: "​​Now if there is, like, a World of DaaS listener out there and they started a co-op to gather all the data of, like, inputs of what people look like and then how good they did in your company and you could see this across thousands of companies…."

"That'd be awesome," Youakim said.

"Would that be something you'd want to subscribe to or something?" Hoffman asked.

"Oh, absolutely," Youakim enthused.
.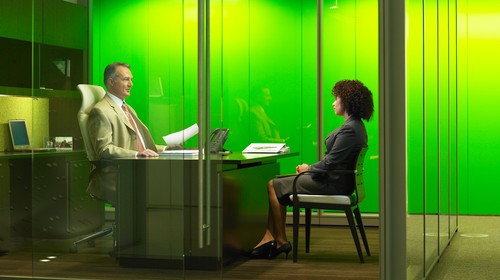 Credit: Ryan McVay via Getty
.
.
Click the link below for the article:
.
__________________________________________