Click the link below the picture
.
Ever since I was a kid, I've had an obsession with fitness: it has always been the light that has kept me on the straight and narrow. I've had many dark moments in my life, from being depressed and addicted to various substances, to nearly taking my own life in 2020. I was also diagnosed with IBD (Inflammatory Bowel Disease) after I left the British Army, which resulted in medications that affected my bone health, and anti-inflammatory steroids with horrendous side effects including severe acne. At the time everything seemed pointless. This went on for many years until finally, I found a medication that keeps it under control and gave me my life back. I think experiencing these hardships has ultimately given me the greatest perspective on how short life is, and over the last two years in particular, I've been making some big changes in my personal fitness.

I've always been a "follow the science" kind of guy and looked at what is working for those who lead the industry. So for many years I had a push-pull-legs workout split and used to smash six days a week in the gym, however, I ultimately found that was too much from both a mental and physical recovery standpoint. I started doing full-body workouts instead and ended up loving it, since I hate dedicated leg days.
.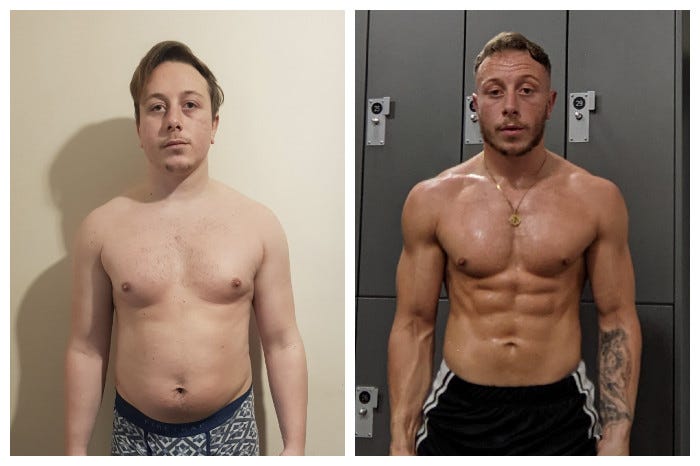 Brandon Newman, 24, shares his weight loss and body transformation journey with Men's Health.
.
.
Click the link below for the article:
.
__________________________________________