Click the link below the picture
.
It is a truth universally acknowledged that there's nothing better than a pizza party, except maybe an ice cream social. Field trips are super fun, too. And you can't beat a good extra-curricular activity.

They're the best, that is, if you're in the third grade. If you're an adult being forced to attend a team-building exercise, go to a post-work happy hour or celebrate in a conference room with your colleagues lest you be seen as 'not a team player', they're mostly the worst.

For more than two years, a complete shake-up of office culture has effectively banished the forced fun of the pre-pandemic era. Many people have attended some kind of virtual team-building activity or Zoom happy hour, of course. But workers have by and large been spared the mandatory monthly birthday celebrations, after-hours drinks, and outings to obstacle courses. 

And now, even as some companies call employees back to the office, 'fun' at work isn't what it used to be. In a hybrid environment, it's tough to get everyone together. Plus, a pandemic-driven priority realignment means many people want to be home with their families as quickly as possible after work – morale-boosting laser tag be damned.

But while the compulsory office party may have had its last gasp, a new kind of work fun is more important than ever. Events that people actually want to attend are a helpful way to facilitate team bonding and to give those who'd prefer to remain mostly remote a good reason to re-join their colleagues. Smart companies are working to identify the types of 'fun' workers actually like: the things they'll show up for because they want to, not because their arm's twisted.  

No patience for parties
.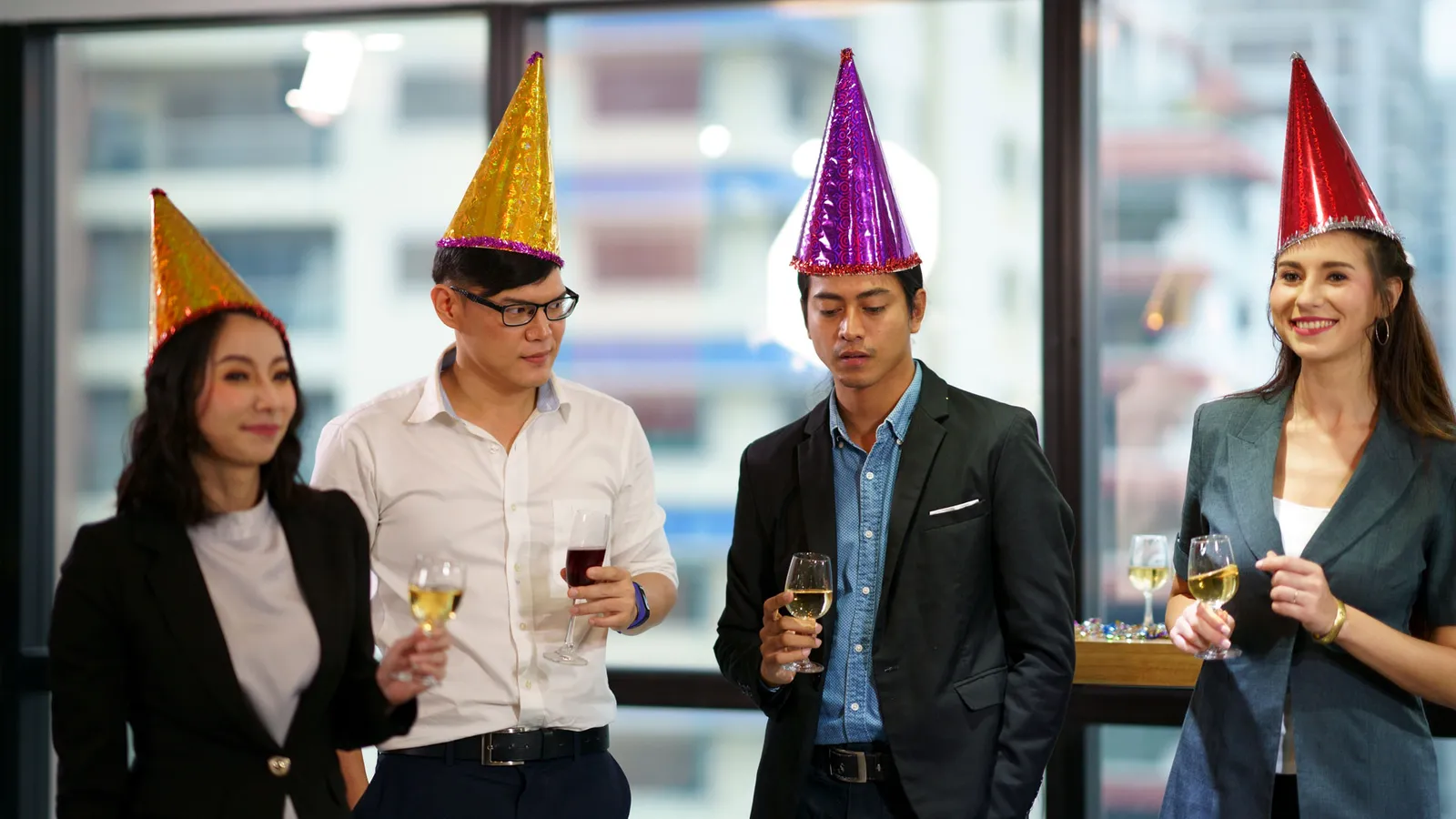 .
.
Click the link below for the article:
.
__________________________________________