Click the link below the picture
.
For a few weeks now, the chief of Russia's spaceflight activities has said that the United States and its Western allies must end sanctions on his country by March 31 or face the consequences when it comes to partnering on the International Space Station.

After those sanctions remained in place at the end of March, the director-general of Roscosmos, Dmitry Rogozin, vowed to issue a response on April 2. True to his word, he did so early on Saturday morning. His full Twitter thread can be found here, but it is simple to summarize: more bluster, more threats, but likely little change.

In his new missive, Rogozin is still demanding "complete and unconditional" end of the Western sanctions on Russia, and he is still threatening to end the partnership on the International Space Station. Specifically, Rogozin said Roscosmos will soon send "specific proposals" to end its cooperation on the space station to the Russian government.

The tweets led to a firestorm of media coverage today, much of it saying that Russia will end its cooperation on the International Space Station (see, for example, here and here). Such coverage lacks a fundamental understanding of Dmitry Rogozin and Russia's approach to spaceflight.

Cooperation on the space station will, of course, end at some point in the future. Some of the ISS's hardware has been flying in space for nearly 25 years, and it will eventually age out. And while Russia could decide to end cooperation this month, that seems unlikely. Russia is currently committed to operating the station through 2024, and even as the war has raged in Ukraine, there have been talks about possibly extending operations to 2030.
.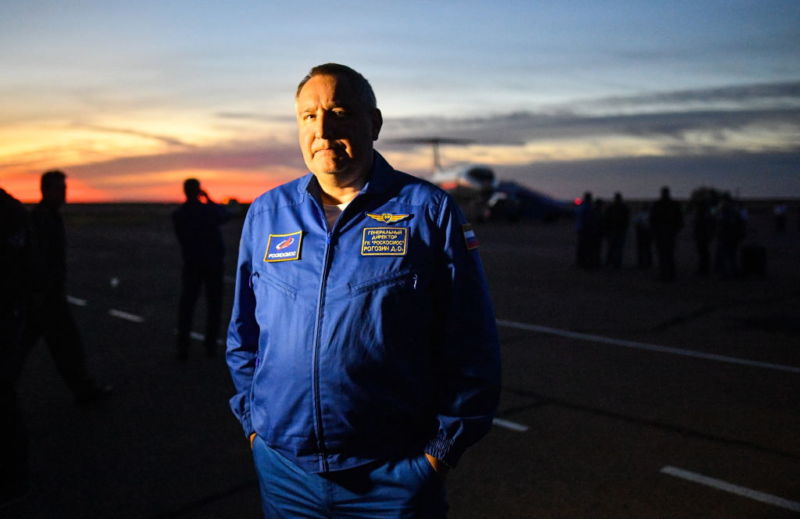 Roscosmos head Dmitry Rogozin is photographed in October 2018, after the launch failure of a Soyuz-FG rocket.
.
.
Click the link below for the article:
.
__________________________________________