Click the link below the picture
.
Dear Prudence,

I'm starting to wonder if my family is toxic to my sister, "Beth." She was always very different. Even as a child she was dark, moody, and not very outgoing. The rest of my family are total opposites. Beth rarely ever wanted to do the things we did and that got even worse when she got older. We tried to include her, but she just never enjoyed the things we did. We also tried to figure out what she might like to do and do those activities, but almost everything she likes to do is solitary. She went away to college and we pretty much ghosted her. We all reach out around major holidays that we spend together. Sometimes she comes, sometimes she doesn't. I once asked her why she didn't want to come to family events, and she said she just never felt like she fit in.

I've been reading a lot about people's experiences with toxic family patterns, and I'm wondering if she thinks we're toxic. I can't say I know about every interaction she had with my parents, but I don't think they ever said or did anything to directly make her think she wasn't loved. We're not a sarcastic or passive-aggressive family. I'm just at a loss and wondering if this is a personality quirk or if it's something we did that we should try to make amends for. She's so quiet and private, though, I don't really know what her feelings are and I don't want to make the situation worse. Is there something I should do?

— Hopefully Not Toxic
.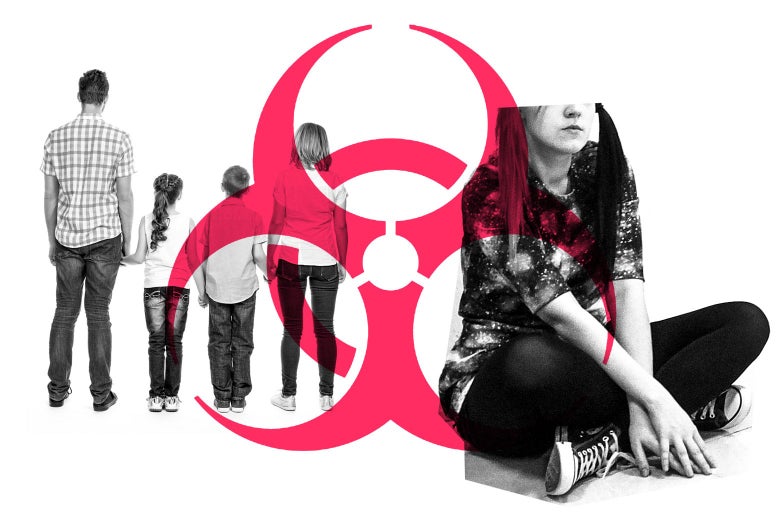 Photo illustration by Slate. Photo by AnastasiaRasstrigina/iStock/Getty Image Plus and ValuaVitaly/Getty Images Plus. 
.
.
Click the link below for the article:
.
__________________________________________